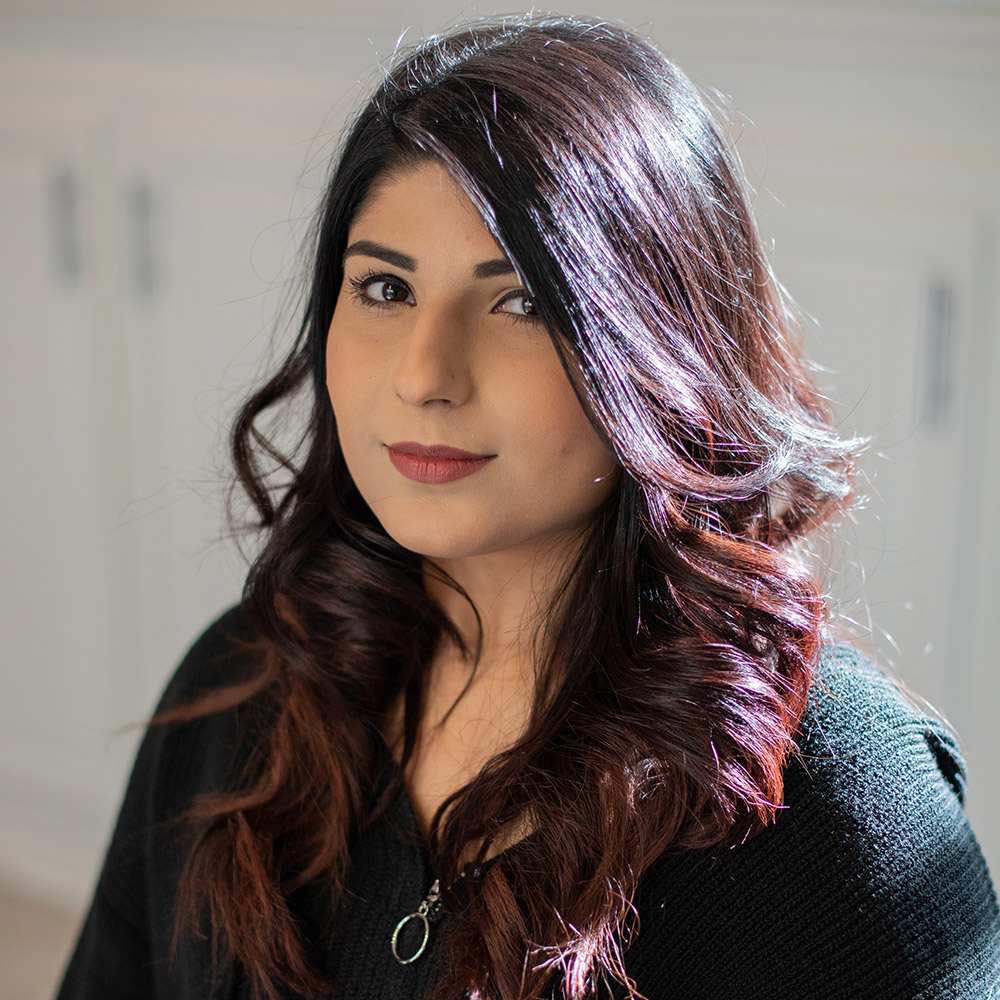 In 2012, I moved to the U.S. from Pakistan for college. I was 20 years old and excited about living my life in a new country. And then I found myself pregnant.
I called up a cousin in medical school and told her, "I'm pregnant. I don't want to be."
My cousin helped me find a clinic in Texas, but we didn't know it was a crisis pregnancy center — not a licensed medical facility. I knew right away that the place would not help me when I walked in and saw Christian Biblical imagery on the walls. I am Muslim, and while I respect all faiths, religious imagery in any medical setting makes me uncomfortable. They sat me in a room for 30 minutes and had me watch a graphic video about abortion that was medically inaccurate and poorly made, with a man dressed up like a doctor ripping apart a child's body parts and saying, "This is abortion."
I then met with two people for a consultation. They just pressured me to keep the pregnancy, and told me about welfare programs and adoption without ever presenting abortion as an option. They also shared misinformation, telling me that abortion causes infertility and breast cancer, and that the abortion pill, which was the method I was leaning toward, was so dangerous that Texas had banned it. None of that was true.
The fake clinic in Texas had lied to me, making me spend money I didn't have to access medication abortion.
I was in a state of panic, so I assumed I had to go out of state to get the medication abortion I needed, and found a clinic in Colorado Springs. Going out of state adds on a lot to the cost of having an abortion, and as a college student, it was money that I didn't have. A family member paid for the flight, the hotel, and a car rental, among other expenses. In all, my abortion cost around $2,000 even though the procedure itself was about $680.
Two years later, I learned I didn't actually have to travel to Colorado Springs because Texas hadn't banned the pill at this time. The fake clinic in Texas had lied to me, making me spend money I didn't have to access medication abortion.
Because of my abortion, I was able to graduate with honors with a degree in criminology. I got a job training law enforcement on a trauma-informed sexual assault response and won an award for training over 300 police officers across the Dallas-Fort Worth Metroplex. My abortion also allowed me to choose motherhood on my terms and when I felt ready. I now have a two-year-old daughter who is the center of my universe. None of this would have been possible without my abortion.
When I first started sharing my abortion story publicly through We Testify, I was hesitant since it's not something I had done before. After working in this movement for several years, I have the confidence and thicker skin that I didn't have at age 20. At this point, I don't care about what someone else might think about my life decisions.
I've seen people who are hostile towards abortion change their attitudes when they hear the abortion story of someone they know and love. I hope to get people to understand why abortion rights are necessary by telling my story. Even if they disagree with abortion, even if they have a moral issue with it, it should remain safe and legal.
If someone's not letting you have an abortion and they're forcing you to remain pregnant, that's just cruel. People are not incubators. What someone else's religious or moral beliefs are is not my problem. If I'm pregnant and I don't want to be, there's nothing you can do about it. Sure, you can pass laws, and you can make it illegal. But if someone doesn't want to be pregnant, they're going to find a way, whether you like it or not.
It's my body, my choice, my right.
Learn more about Maleeha's story below:
We Testify is an organization dedicated to the leadership and representation of people who have abortions. We Testify unapologetically believes that people who have abortions are our future. We believe that everyone who has abortions deserves unconditional love and support. We are the leaders we've been waiting for. Read more at wetestify.org.