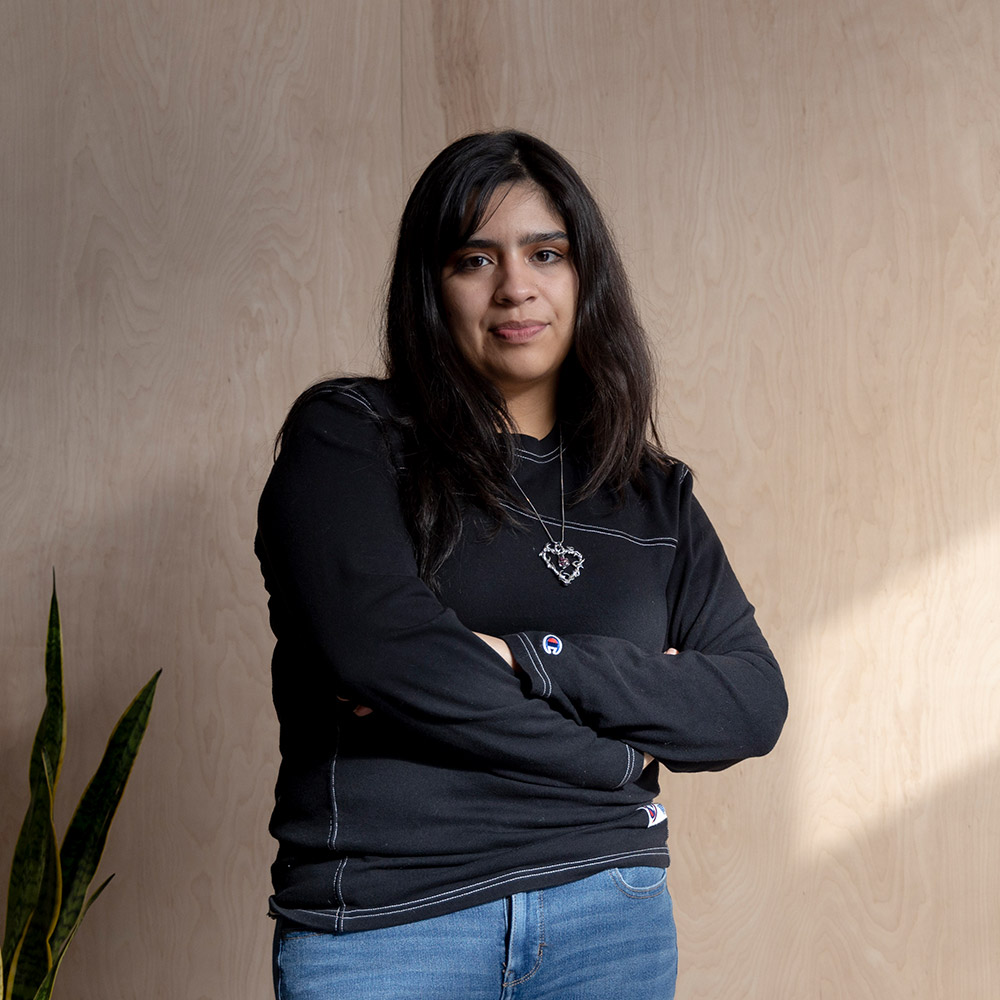 When I found out I was pregnant, I was so devastated. I was crying, like I couldn't really talk.
It was maybe two or three weeks before college orientation, when I was 17. It took about five seconds to know I wanted an abortion.
Going to college was a big deal for me because I don't think anyone in my family has gone to a big university. I wanted to be an engineer, and I knew that if I got pregnant then I would have to give that up. I didn't want to go through what my mom did, having to work two jobs while going to school to support her kids. I saw firsthand how difficult it was for her to go through all of that, and I knew I didn't want that for myself. So for me, there was no option. I knew what kind of future I wanted, and I knew I had to get an abortion to get there. And I don't feel bad about it.
My problem was that I didn't know how to go about getting the abortion. My first thought was, 'is it even legal?' But I learned that it's not that simple. Even when abortion is legal, there are still so many barriers that get in the way of getting that procedure and getting health care. The biggest obstacle for me was that I was a minor, and in Texas, minors have to get parental consent to have an abortion. And I did not want to have that conversation with my family, because my mom's really strict and my dad is religious.
No other minor should have to feel that they're wrong for asking for an abortion.
Luckily, my partner was really supportive and helped me research the options. That's how I learned about a process called "judicial bypass," which minors have to go through to get an abortion without parental consent. Basically, it's a really long, purposefully confusing process where you have to beg a judge to get an abortion. They ask you invasive questions like, "Why aren't you getting permission from your parents? Why did you even get pregnant?" It's a scary process for a young person, especially a minor, to go through. Going to that courthouse made me feel like what I was doing was wrong. No other minor should have to feel that they're wrong for asking for an abortion. Abortion is health care.
Through our research, we were connected to an organization called Jane's Due Process, which has a text hotline that was really helpful to me, because at the time, I was so devastated I couldn't talk to anybody. It was nice to have the option to message them and ask what to do and what are the next steps. With their help, I was able to get through the complex, difficult process of judicial bypass.
When I had my abortion, I felt like I had no one to confide in. Now, I'm able to be that person for friends or others who are facing the same decision. When any of my friends have an issue, when they or someone in their family gets pregnant, they come to me, and I'm glad it helps to share my story.
I think about how grateful I am to have had that abortion every day. I think about it in the shower. I think about it at school. I think about it in the car. I wouldn't be in the space I am today if it wasn't for my abortion. The big thing I was worried about was that I wouldn't make it to college. Now I'm at school and doing what I had planned to do with my life instead of going through with a forced pregnancy.
Learn more about Veronika's story below:
We Testify is an organization dedicated to the leadership and representation of people who have abortions. We Testify unapologetically believes that people who have abortions are our future. We believe that everyone who has abortions deserves unconditional love and support. We are the leaders we've been waiting for. Read more at wetestify.org.