Remedy for Freedom – The Underground Railroad on Staten Island is about the history of the Underground Railroad on Staten Island. The Underground Railroad was a network of clandestine routes and safe houses used by enslaved people in the United States to escape bondage during the early to mid-1800s. Abolitionists, both black and white, free, and enslaved, used the furtive network to aid freedom-seeking, self-emancipators in finding safe refuge in northern states and Canada; often at a great threat of peril to themselves and their families.
Located at the opening of New York Harbor, Staten Island's unique position at the confluence of the state's most important waterways provided an unintentional path to freedom for determined self-emancipators. The Quarantine Station established at Tompkinsville by the State Legislature was the examination point for all vessels, foreign and domestic, seeking access to the ports in Manhattan. Additionally, Staten Island had two free communities of color on the North and South shores, and a small but strong enclave of abolitionists who called Staten Island home. This made the island an ideal gateway to liberty for many seeking freedoms from slavery.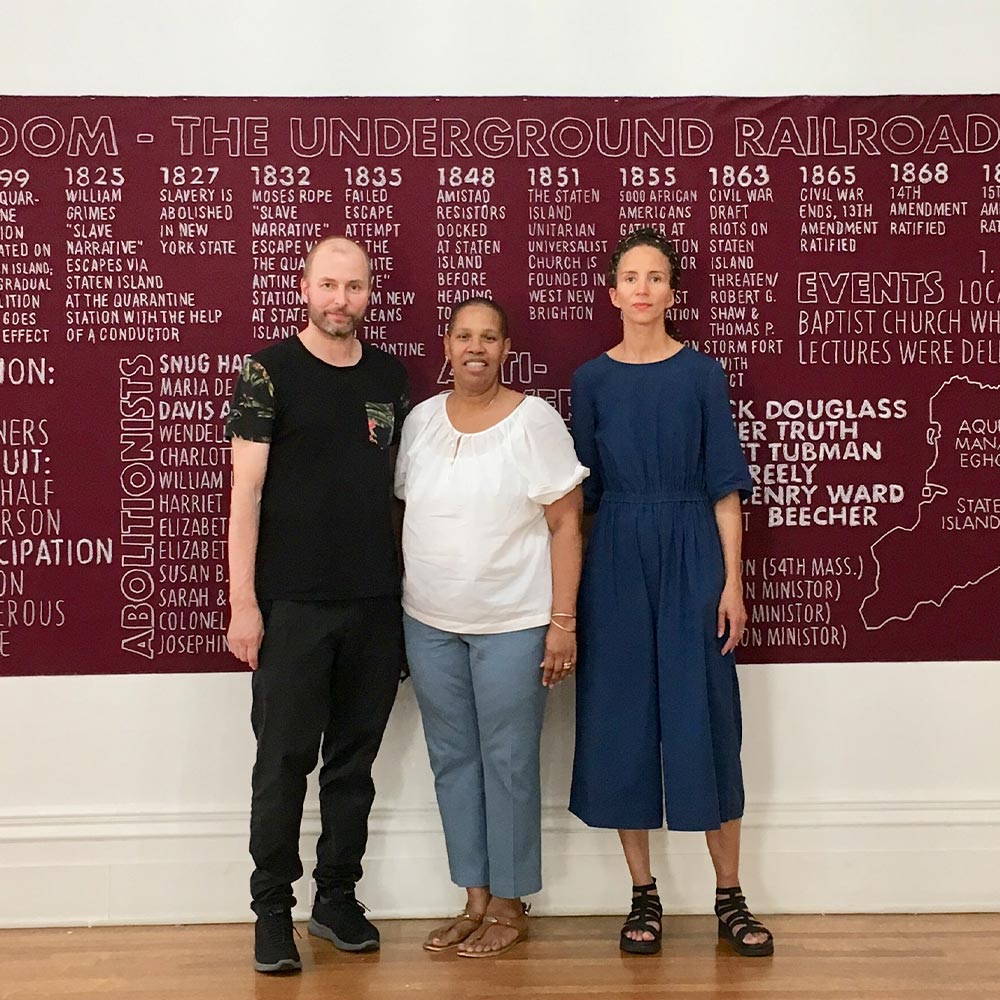 Sasha Huber with Swiss-Haitian roots and Petri Saarikko from Finland form a visual artist duo based in Helsinki, Finland. They have been working and exhibiting both collaboratively and individually around the world since early 2000 and have been invited to several international artist residencies.
Debbie-Ann Paige is a public historian specializing in local African American history and a professional genealogist. She is co-president and a founding member of the Richard B. Dickenson Staten Island Chapter of the Afro-American Historical and Genealogical Society (AAHGS) and an appointed member of the New York City Council task force created to examine monuments, statues, public art, and historical markers on city-owned property.
https://lecube-art.com/artiste/sasha-huber-petri-saarikko/ | @petrisaarikko, @sashahuber