Sasha P.W. was born in Chicago and began to write and draw after leaving college. The documentary The Radiant Child, about the late Jean-Michel Basquiat, inspired him to paint. After moving to New York City, Sasha took his first art class with Robert Cenedella at the Art Students League and has since been self-taught. He draws inspiration from other contemporary artists and from artists of the past and finds living in New York (and Instagram) to be great sources as well. He also cites his music-making process as key to his visual art process.
A self-taught painter influenced by the works of Basquiat, Picasso, and a plethora of Latin and revolutionary artists, Don'aë Tate began painting as a hobby about eight years ago – to relieve her then-oppressive state and also to escape her persistent fear of homelessness.
In a shared statement, the artists, both of whom work with Fountain House Gallery say, "We agreed that the show's title and overall theme should reflect a political bent, conveying our view of art as an agent of struggle and inclusion, as well as commenting on societal structures and historical and situational injustices. Another goal was that each piece speaks for itself, regardless of whether it was created by one or both of us. We now share the same philosophical space as outsiders with a vision of the world in common, having arrived at this place from widely divergent backgrounds. With our art as a vehicle, we wish to convey the power of transcendence over our mental illness through use of the gifts we bring as individuals."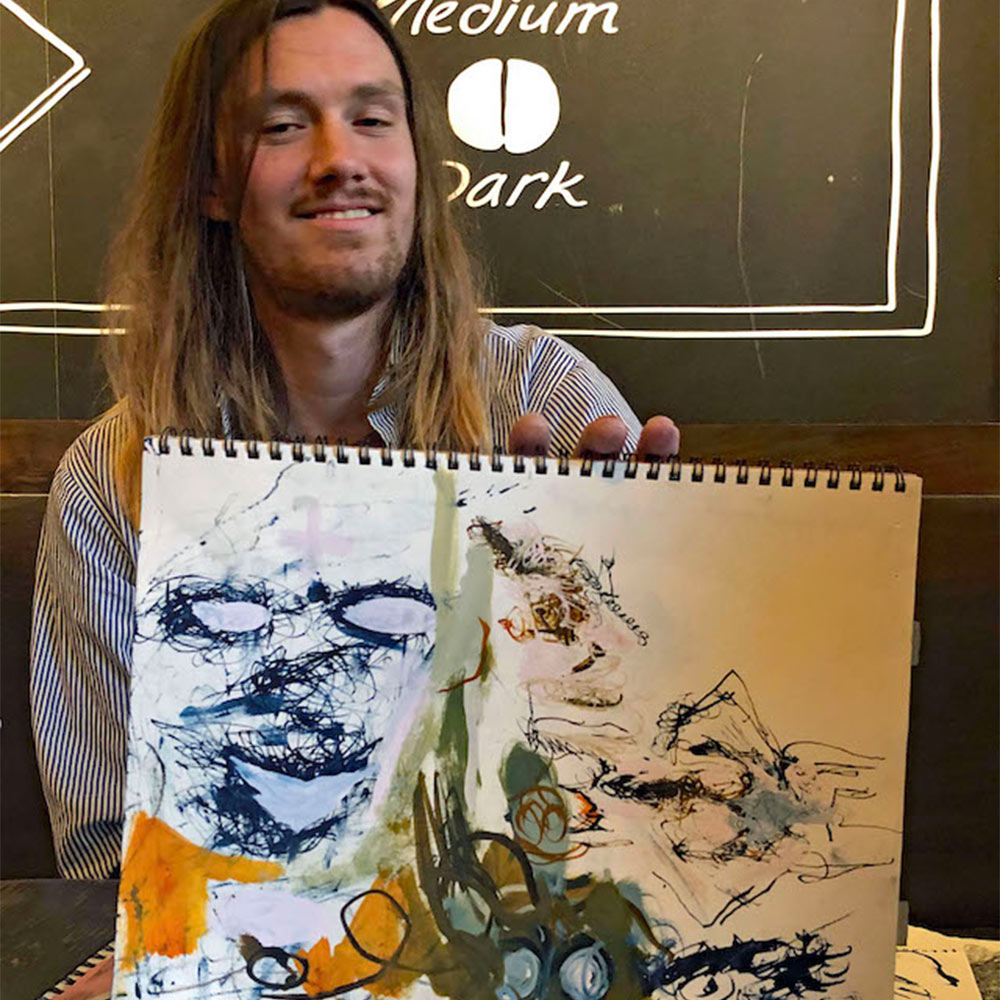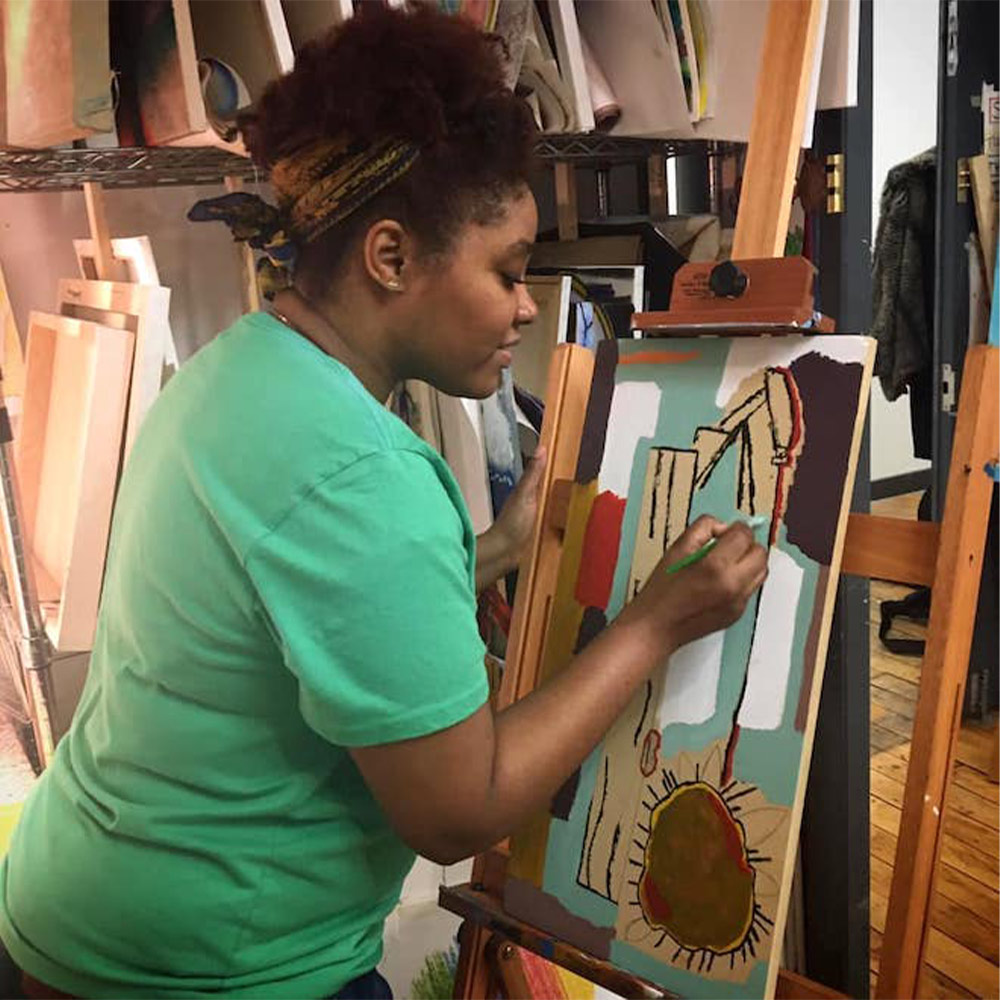 Fountain House Gallery and Studio provides an environment where artists living with mental illness can express their creative visions and exhibit their work. Founded by Fountain House in 2000, the Gallery sells original artworks and collaborates with a wide network of artists, curators, and cultural institutions, embracing artists who are emerging or established, trained or self-taught, Fountain House Gallery cultivates artistic growth, makes a vital contribution to the New York arts community, and challenges the stigma surrounding mental illness.
@naepaints
https://www.fountainhousegallery.org/ | @fountainhousegallery