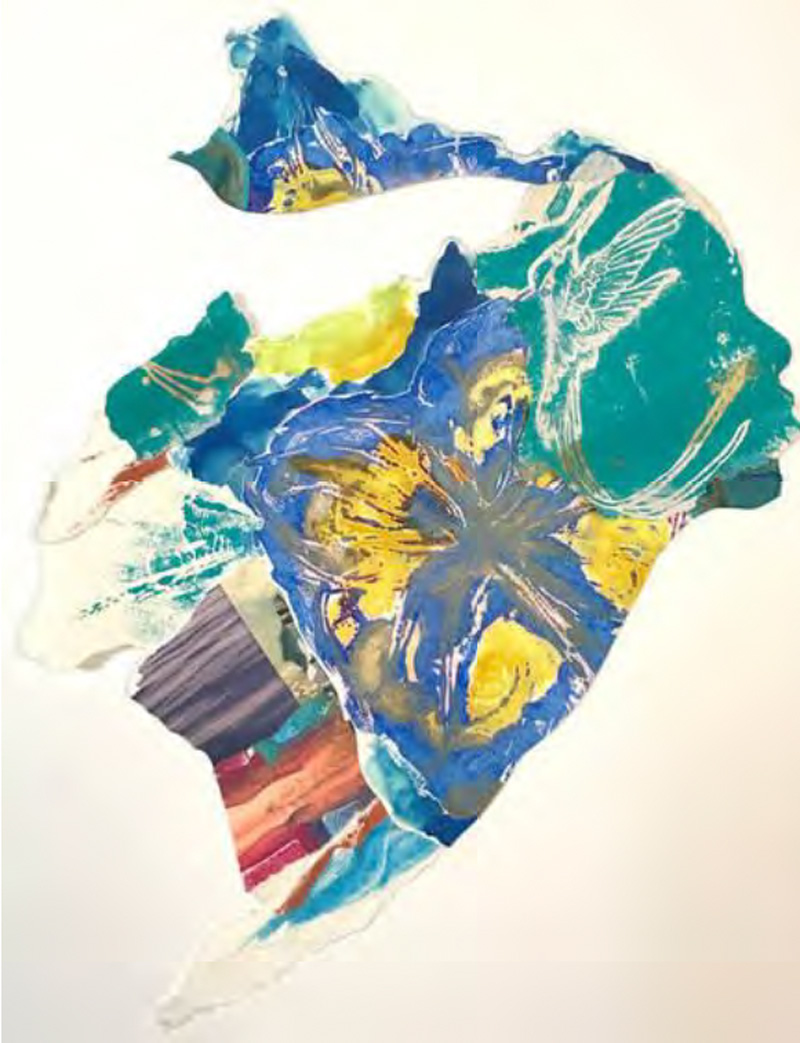 What She Saw 2021
Acrylic, oil, encaustic and mixed media on paper (20" x 15")
What She Saw 2021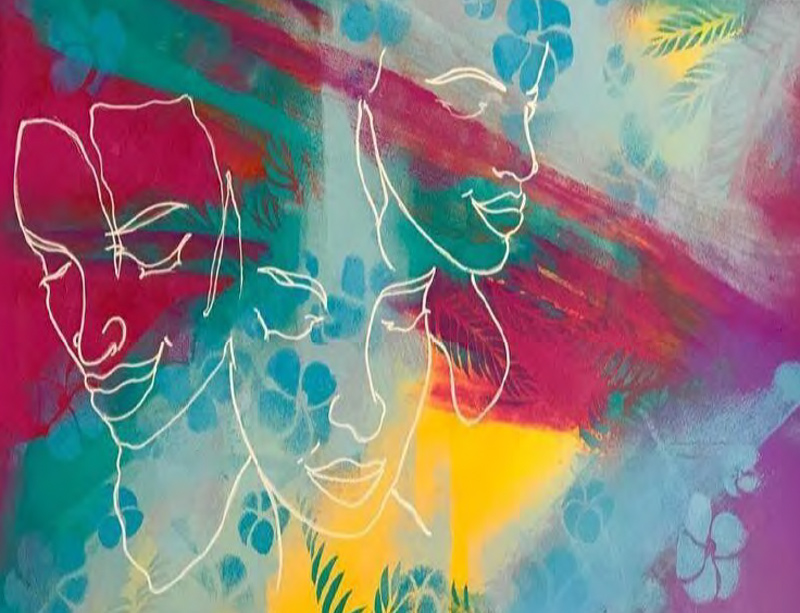 M.R.E 2019
Acrylic, mixed media on watercolor (20" x 32")
M.R.E 2019
What She Saw 2021 – Allen's work centers around the diversity of her heritage, lived experiences and reverence for the mystic found in her natural world.
M.R.E 2019 – In the artist's words, this work shows "The proud woman, head held high, represents an unapologetic claiming of space."
A largely self-taught expressionist artist, Pamella's work is layered in process. Utilizing traditional acrylic, oil and encaustic painting, printmaking, sculpture, paper making, collage, installation, photography/video essay and prose to develop her own archetype—a universal language of images inspired by symbolism, indigenous practices and the natural world that speak to the diversity of her Jamaican/African heritage and lived experiences as a woman, an immigrant living in the USA, and a world traveler and sailor. "I investigate self through memory, moment and the mystic of nature."
---
---
About the Artist
Pamella Allen is a Jamaican born, Brooklyn based visual artist in practice for over 30 years whose works have been exhibited in traditional galleries and non-traditional settings, in site specific public art corporate commissions for healing spaces such as Bellevue Hospital for the HHC Art-In-Medicine program, community centers and private collections across the globe.
Allen recently completed a residency at "Ma's House," a communal and safe space for Black, Indigenous, and People of Color (BIPOC) artists to create work, participate in artist residencies and be offered a place to exhibit their contemporary work on the Shinnecock Indian Reservation, located in Long Island, NY.
Website: https://www.pamellaallen.com/
Instagram: @allen.pamella