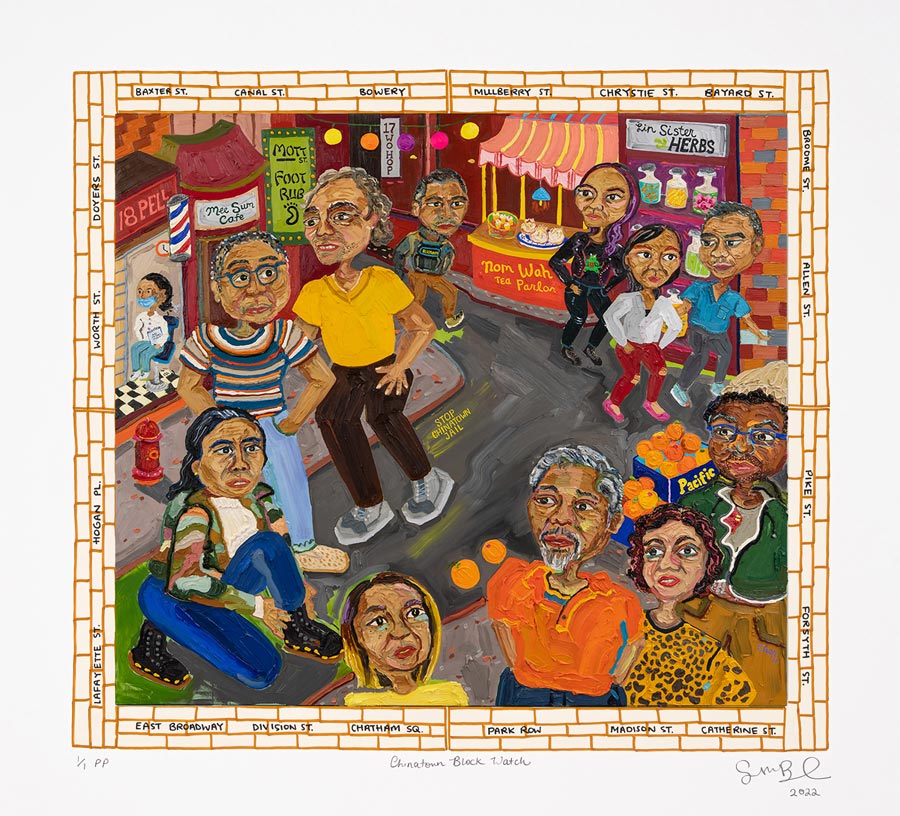 This hand-embellished work captures the resilience and local character of New York City's Chinatown, a neighborhood teeming with history yet undergoing significant change while highlighting the namesake advocacy group which has aided and protection to the area throughout the pandemic by surveying the streets and providing ad-hoc care.
For this print, Chen used India Ink and art markers to construct layers of bricks surrounding the image, as well as handwritten Chinatown Street names, to ensure that each print in the collection is a unique work.
---
---
About the Artist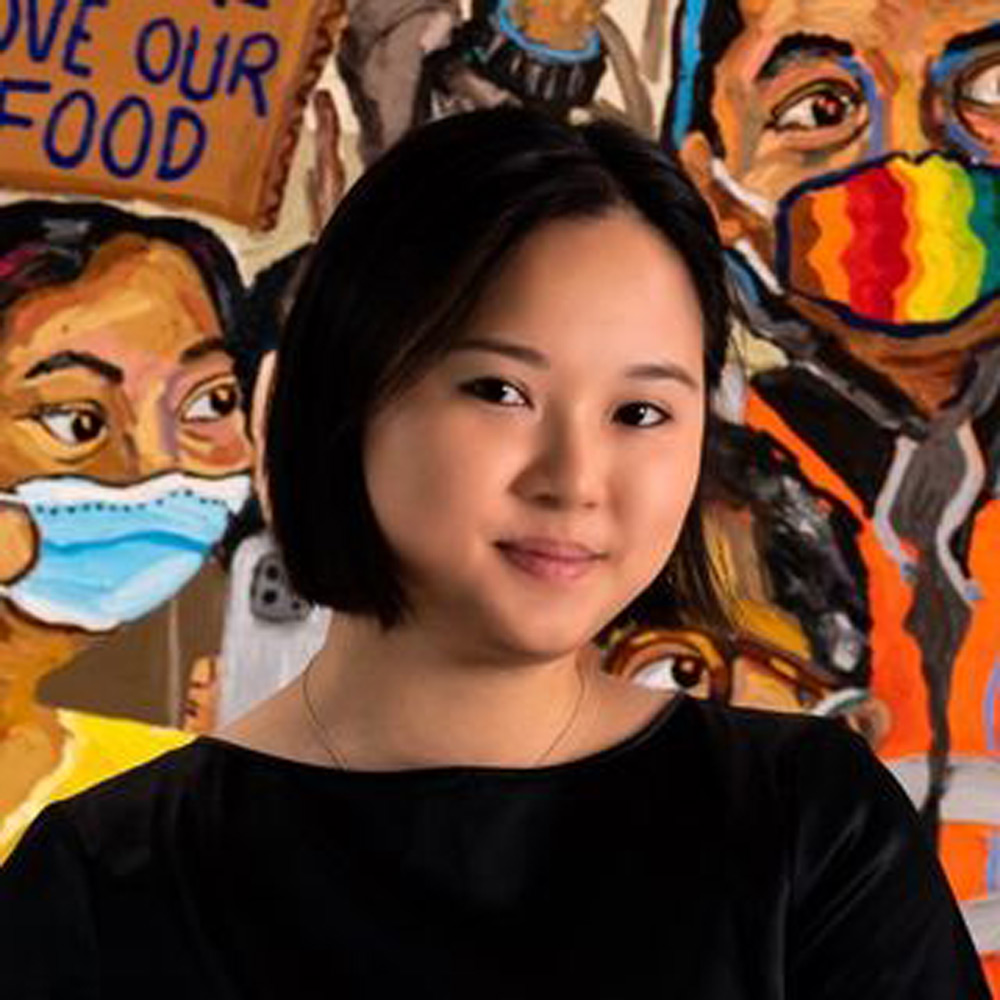 Susan Chen is an artist searching for the meaning of home. Through painted portraiture, Chen investigates the psychology of race and concepts of community, immigration, prejudice, identity, family, longing, love, and loss. She takes a strong interest in the lived experiences of her sitters, who are currently members of the Asian diaspora Chen finds through the Internet and paints in person and via Zoom. Since 2019, Chen has collaborated with over 70 different sitters in the studio. She is curious to discover how painting can be used to survey communities at work and is driven by the political potential of figurative painting to enact social change through increased visibility and representation.
She currently lives and works in New York City and is an Artist-in-Residence at Silver Art Projects in their Social Justice & Activism program.
Website: https://susanmbchen.com/
Instagram: @susanmbchen