Bio
Ana Temu Otting is a political campaign strategist, community activist, and lifelong organizer. Ana currently works at the ACLU of Colorado as the Immigration Campaign Coordinator. She leads the organization's Know Your Rights education program, community organizing, and policy research of pro-immigrant legislation at the state and local levels.
Ana started her activism in 2009 through Reform Immigration For America, a campaign to educate, mobilize and organize people to pass a Comprehensive Immigration Reform and the DREAM Act. Since she has helped research, create, and pass several pro-immigrant bills in Colorado like Drivers licenses for all, In-state Tuition for Undocumented Students, repeal of its "Show me your papers" law, and its statewide Immigrant Legal Defense Fund.
Ana loves spending time with her son David, going on walks with her Shepadoodle, Ollie, and salsa dancing in the kitchen with her husband, Seth. Her mission in life is to bring prosperity, opportunity, and liberation to all folks in the U.S., one venture at a time.
---
Featured work
Jun 9, 2022
How ICE Sidesteps the Law to Find and Deport People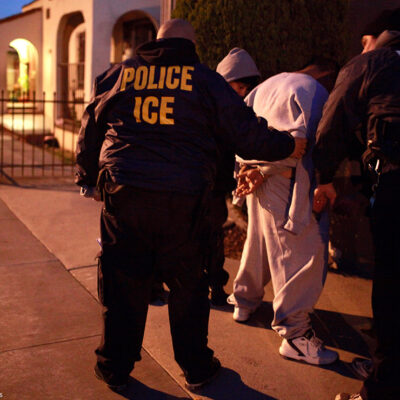 How ICE Sidesteps the Law to Find and Deport People