Bio
Asad ("Ace") Dandia is a 21-year-old American citizen living in Brooklyn, New York. He studies liberal arts at a City University of New York community college and wants to be a social worker. He believes that charity and community service are a critical component of his Muslim faith, and he is a co-founder and vice president of Muslims Giving Back, an organization serving needy New Yorkers. In March 2012, a young man reached out to Dandia, claiming that he wanted to become a better practicing Muslim and to engage in charitable work. Wanting to assist him in his quest for religious self-improvement, Dandia incorporated the man into his charitable work and circle of friends.
But in October 2012, Dandia learned that the man was an NYPD informant sent to spy on the organization and the community. Infiltration by an NYPD informant constituted a major blow to the organization's viability and reputation in the community, and to Dandia's own efforts, even though he has done nothing wrong. The NYPD's unlawful surveillance program has significantly impeded Dandia's ability to engage in the charity work required by his Islamic faith. Read more about him here.
In response to the proposed settlement announced in January 2016, Mr. Dandia said:
"This is a great outcome not just for our community, but for every New Yorker. We all have a right to be free from discriminatory police surveillance and to practice our beliefs without stigma or fear."
---
Featured work
Mar 7, 2017
I Was a Muslim Teen Under NYPD Surveillance. But Now I Have More Hope Than Ever.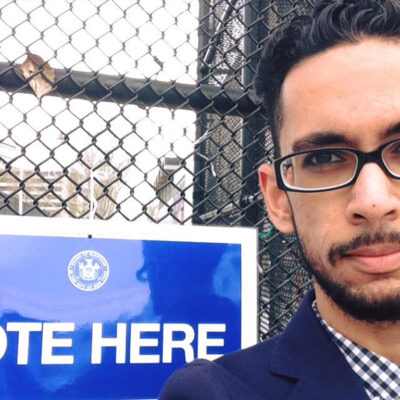 I Was a Muslim Teen Under NYPD Surveillance. But Now I Have More Hope Than Ever.