Bio
Chloe Kempf is an attorney and Gallogly Family Foundation Fellow at the ACLU of Texas. Her work seeks to defend and expand the rights of students in Texas. She is focused on combatting LGBTQIA+ discrimination, dress code discrimination, and book bans in Texas schools.
Prior to joining the ACLU of Texas, Chloe clerked for the Honorable Marina Garcia Marmolejo in the Southern District of Texas. During law school, she worked as an intern for Disability Rights Texas and Texas Legal Services Center. As a law school student, she was a member of the Civil Rights and Environmental Clinics and served as an editor of the Texas Law Review. Chloe received a B.S. from Rice University and a J.D. from the University of Texas School of Law.
---
Featured work
Sep 7, 2023
Why Is Texas Eliminating School Libraries?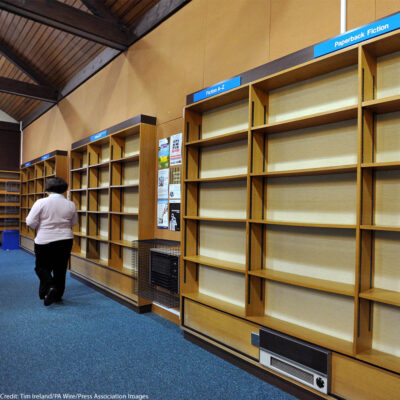 Why Is Texas Eliminating School Libraries?