Bio
Geri E. Rozanski joined the American Civil Liberties Union (ACLU) in 2002, bringing with her more than 20 years of experience working in nonprofit advocacy.
Currently, Rozanski serves as the Director of Affiliate Support & Nationwide Initiatives for the ACLU. In this capacity, she develops and implements initiatives and programs that strengthen and maintain the connections between the ACLU and its nation-wide affiliates. Foremost among her responsibilities is ensuring that the ACLU national offices and their affiliates work together as a cohesive nationwide organization that seamlessly promotes and pursues common objectives. Rozanski's supervision of the multi-unit Affiliate Support and Advocacy department also incorporates working with all the ACLU's state affiliates in such areas as organizational development, fundraising, communications, marketing, training, and the advancement of the ACLU's state and federal priorities. As part of this process, Rozanski consults with both professional and lay leaders to establish long-lasting and effective partnerships organization-wide. 
Prior to joining the ACLU, Rozanski worked as a public school teacher who also handled community relations issues in New York City and Maryland. She spent a number of years working in traditional and alternative classroom settings. After several years she left public education to pursue a career that would allow her to focus exclusively on community relations, civil rights, and building effective advocacy organizations to advance the progressive agenda. To this end, she joined the American Jewish Committee's ("AJC") Washington, DC chapter office. Working on race and interfaith relations, she eventually moved to the national office in New York City. While at the AJC's National Office, she oversaw program development in field offices on issues ranging from immigrants rights to church-state separation. She subsequently became the director of the AJC's large field operation overseeing thirty-three offices nationwide. This experience gave her a unique understanding of the ways in which a national organization can use its network of offices to leverage its combined strength to create a stronger and more effective organization. Under her leadership, the number of AJC field offices expanded to new geographic locations; fundraising campaigns in the offices reached record numbers; leadership development programs designed to attract young leaders were successfully implemented, and an advocacy network was created. Rozanski left the AJC to help the ACLU build its new Affiliate Support Department.
---
Featured work
May 24, 2017
A Revamped ACLU Takes on Today's Fights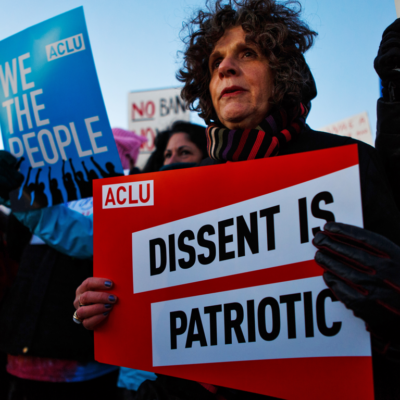 A Revamped ACLU Takes on Today's Fights