Bio
Joanna Naples-Mitchell is a human rights lawyer and the U.S. Researcher at Physicians for Human Rights, where she documents human rights violations in the United States, with a focus on asylum, immigration, and police violence.
She previously worked as a fellow at Human Rights Watch, where she produced a report on lead contamination and children's rights in Zambia and published research on U.S. condolence payments for civilian casualties.
During law school, she conducted research and advocacy on the conflict in Yemen, worked with human rights organizations in Sri Lanka and Jordan, and served as a research assistant for Professor Philip Alston.
Prior to law school, she spent almost five years with the Human Rights and Special Prosecutions Section of the Criminal Division of the U.S. Department of Justice, managing case files and conducting research on international human rights and war crimes investigations.
She holds a law degree from New York University School of Law and a bachelor's degree from Harvard University. She is admitted to practice law in the state of New York.
---
Featured work
Jun 29, 2021
Cruelty and Coercion: How ICE Abuses Hunger Strikers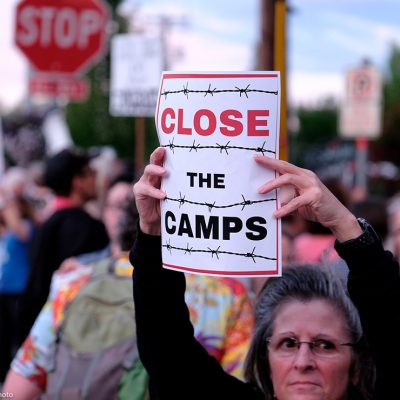 Cruelty and Coercion: How ICE Abuses Hunger Strikers