Bio
Karin Johanson joined the ACLU in September 2015 as the first national political director in the organization's history.  In that capacity she has responsibility for advocacy at the federal and state level, including directing the Washington office and working with the 53 affiliates of the ACLU on their advocacy programs.
Johanson comes to the ACLU having led numerous legislative and political campaigns. Among her achievements are managing the historic 2012 campaign to elect Tammy Baldwin to the U.S. Senate and serving as political director and then executive director of the Democratic Congressional Campaign in 2006.  She has also managed or advised legislative campaigns for a diverse number of organizations and coalitions including the Coalition on Financial Reform on behalf of Common Purpose, the Coalition to Stop Fast Track, Fix the Senate on Senate rules reform and the Human Rights Campaign on the repeal of Don't Ask Don't Tell.
For more than a decade Johanson worked for Congressman Steny Hoyer, including serving as his chief of staff during the time he led the fight for adoption of the Americans with Disabilities Act.
---
Featured work
Jun 22, 2016
Congress Seeks to Expand Warrantless Surveillance Under the Patriot Act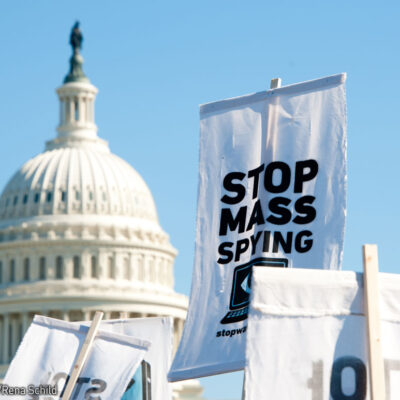 Congress Seeks to Expand Warrantless Surveillance Under the Patriot Act