Bio
Kimberly Craven is the legal director for the ACLU of South Dakota, North Dakota, and Wyoming.
Kimberly is a passionate, highly motivated Indian law and policy expert with a wealth of experience when it comes to assisting tribal peoples in protecting their rights, saving their homelands, and dramatically improving their standards of living.
Over the years, Kimberly has worked with the Eastern Shoshone General Council in Wyoming, the Ute Mountain Ute Tribe in Colorado, the Oglala Sioux Tribal Court in South Dakota, and the Hopi Tribe in Arizona. She also served as the executive director for the Washington State Governor's Office of Indian Affairs. There she was responsible for managing the intergovernmental relationship between Washington and the 29 federally recognized tribes within the state's boundaries.
Additionally, Kimberly has worked for a number of non-profit organizations dedicated to improving social and economic conditions for native peoples, including one that successfully defended tribal treaty fishing rights for the Columbia River in Oregon. In addition, she has handled a wide variety of Indian Child Welfare cases.
Kimberly is a Sisseton-Wahpeton Oyate tribal member. She earned her law degree from the University of Colorado School of Law and her master of laws degree in indigenous peoples law and policy from the University of Arizona James E. Rogers College of Law. When Kimberly isn't exercising her right to champion civil liberties, she enjoys walking her dog, cooking, and curling up with a good book.
---
Featured work
May 19, 2020
When a Two-Year Sentence Becomes a Death Sentence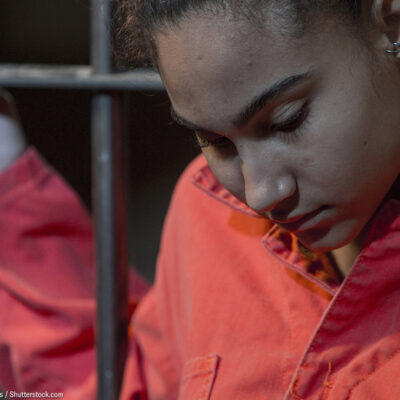 When a Two-Year Sentence Becomes a Death Sentence