Bio
Lorella is a freedom fighter, movement builder, policy advocate, and agitator. She is the ACLU's former deputy national political director and director of immigration policy and campaigns, having left the organization in September 2019. Her work at the ACLU was focused on defending the rights of immigrants and refugees and building power to develop, reaffirm, and vastly expand pro-immigrant measures in states and localities of resistance. 
Before the ACLU, she was the national Latino vote director for Hillary Clinton's 2016 presidential campaign. Prior to joining to the campaign, Lorella served as director of advocacy and policy of United We Dream, the country's largest immigrant youth-led organization, where she led the advocacy campaign to implement DACA, and was part of the team that persuaded the Obama administration to protect four million undocumented Americans through Deferred Action for Parents of Americans. 
Lorella got her start in Connecticut, where she co-founded and directed CT Students for a Dream and led the organization's efforts to pass and implement tuition equity for undocumented students. She immigrated from Ica, Peru to New Milford, Connecticut with her family at the age of ten, where she grew up undocumented. Lorella graduated summa cum laude with a B.A. in Political Science and Sociology from Quinnipiac University. 
---
Featured work
Mar 19, 2018
The Trump Administration's Multi-Pronged Assault on Immigrants' Rights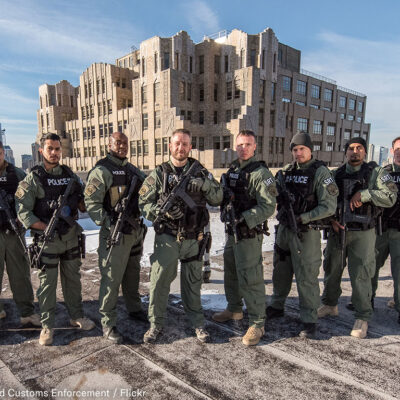 The Trump Administration's Multi-Pronged Assault on Immigrants' Rights