Bio
Tammerlin Drummond is a communications strategist at the ACLU of Northern California. In this role, she uses strategic communications and people-centered storytelling to help further the ACLU's critical mission defending civil liberties.
Prior to joining the ACLU, Tammerlin was a reporter, columnist, and editorial writer at the Oakland Tribune/San Jose Mercury News, where she wrote about racial and social justice issues. Tammerlin was also a writer and Miami bureau chief for Time magazine as well as a staff writer at the Los Angeles Times.
Tammerlin is a graduate of Smith College where she received her bachelors in French studies. She has an MFA in creative writing from Southampton College. Tammerlin was a Nieman Fellow at Harvard where she studied gun violence as a public health emergency and using digital platforms to engage citizens around social justice issues.
Tammerlin has been awarded Pulitzer Prizes for her coverage of the civil unrest that followed the not-guilty verdicts in the police beating of Rodney King in Los Angeles and for her reporting on the Ghost Ship fire in Oakland. Tammerlin won a national Society of Professional Journalists Sigma Delta Chi Award for a series on the sex trafficking of children in Oakland and was a finalist for the California Newspaper Publishers Association public service award for her editorial investigation examining elder financial abuse. One of her most surreal career moments was dining with Fidel Castro at the revolutionary palace in Havana during an off-the-record interview, where he held forth for four hours until 2 in the morning.
In her spare time, Tammerlin likes to travel, cook, and go to any kind of theater.
---
Featured work
Jul 28, 2022
California's Fight for Reparations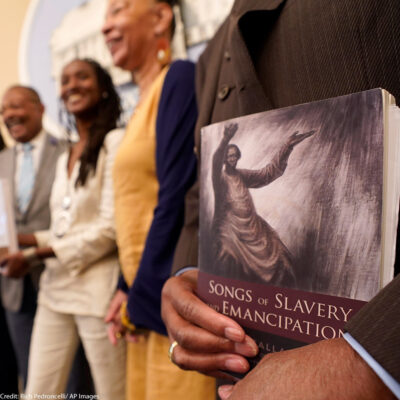 California's Fight for Reparations