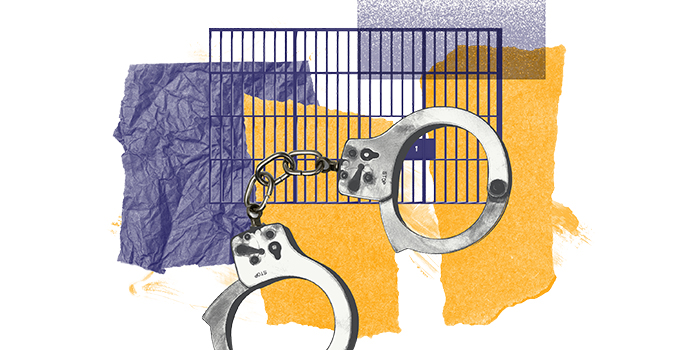 Doe v. Arpaio
Status:
Closed (Judgment)
Last Update:
March 1, 2010
Summary
Women in prison do not lose their reproductive rights. Being incarcerated does not mean a woman gives up her right to have an abortion any more than it means that she gives up her right to bear a child.
The ACLU brought this legal challenge in 2004 after learning that Maricopa County Sheriff Joe Arpaio — "America's Toughest Sheriff" — was denying women prisoners access to abortion care. The original lawsuit challenged the jail's unwritten policy prohibiting jail officials from transporting a prisoner to obtain an abortion unless she gets a court order first. The jail regularly transports prisoners without a court order for all other necessary medical care, including prenatal care and childbirth. The jail also voluntarily transports prisoners for various non-medical reasons, including to visit terminally ill family members or attend relatives' funerals.
In August 2005, the Superior Court of Arizona, Maricopa County, struck down the jail's policy, holding that it violates women's reproductive rights and serves "no legitimate penological purpose." The Arizona Court of Appeals upheld that decision; both the Arizona and the United States Supreme Courts refused to hear the case.
Regardless of these rulings, Sheriff Arpaio continued to require women to obtain a court order before an abortion, and in August 2008, the ACLU asked the court to hold Arpaio in contempt. In the course of settlement negotiations in this matter, Arpaio shifted tactics and began insisting that inmates who seek abortions must pay upfront for transportation and security costs. Inmates requiring transportation for other medical care are not charged for transport either before or after receiving services.
As a result, in July 2009, the ACLU challenged this prepayment policy and asked the court to prevent Arpaio from enforcing this new obstacle to care. During an October 20, 2009, hearing, the court immediately ruled that Arpaio cannot enforce this new policy and cannot block prisoners' access to abortion care.
Other Documents
Support our on-going litigation and work in the courts
Donate now
Learn More About the Issues in This Case