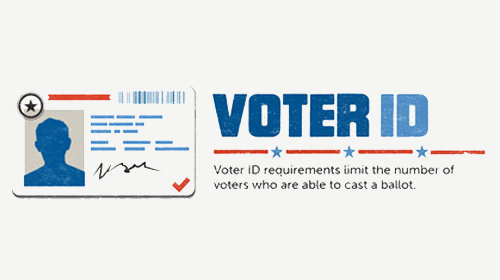 Frank v. Walker: Fighting Voter Suppression in Wisconsin
Last Update:
December 12, 2016
What's at Stake
Wisconsin's voter ID law is one of the harshest in the country and requires voters to produce one of a few specified forms of photo identification in order to vote. This restriction imposes a substantial burden on the right to vote by requiring photo identification that many voters do not have, and that many voters cannot easily obtain, in violation of the Fourteenth Amendment of the Constitution. In addition, the Wisconsin voter ID law violates Section 2 of the Voting Rights Act, which prohibits the use of voting practices that have a negative impact on racial and language minorities. The law has a disproportionate impact on black and Latino voters, who are twice as likely to lack photo ID accepted for voting in Wisconsin compared to white voters.
Summary
On December 13, 2011, the American Civil Liberties Union filed a lawsuit in the U.S. District Court for the Eastern District of Wisconsin challenging Wisconsin's voter ID law. On April 29, 2014, the district court ruled that the law was unconstitutional and in violation of the Voting Rights Act, and struck down Wisconsin's voter ID law in its entirety. On October 6, the Court of Appeals for the Seventh Circuit reversed that ruling, but the ACLU successfully blocked the law from taking effect for both the November 2014 midterms and the April 2015 primary.
The ACLU subsequently asked the federal district court to allow certain people who have difficulty obtaining identification to vote by affidavit. On October 19, 2015, the district court denied our request, but on April 12, 2016, the appeals court revived the ACLU's challenge to the voter ID law, directing the district court to consider the claims of voters who have trouble obtaining identification under Wisconsin's strict voter ID law.
UPDATE: On July 19, 2016, the federal district court ruled that voters who have trouble obtaining identification under Wisconsin's strict voter ID law can vote by affidavit. The state has appealed that decision to the Seventh Circuit.
Other Documents
Support our on-going litigation and work in the courts
Donate now
Learn More About the Issues in This Case