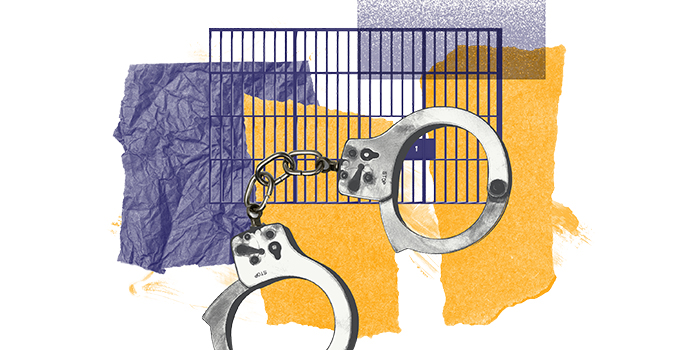 Harris et al. v. Atlanta Independent School System
Status:
Closed (Judgment)
Last Update:
December 18, 2009
What's at Stake
A class action lawsuit against the Atlanta Independent School System and Community Education Partners (CEP) for violating students' constitutional right to an adequate public education. This case was settled December 14, 2009.
Summary
LEARN MORE
> Press Release: ACLU Sues Over Failed Privately-Run Alternative School in Atlanta (3/11/2008)
>Profiles of Kids at Risk – Atlanta, GA
> School-to-Prison Pipeline
In a case with national implications, the American Civil Liberties Union and ACLU of Georgia filed a class action lawsuit on March 11, 2008 against the Atlanta Independent School System (AISS) and Community Education Partners (CEP) for violating students' constitutional right to an adequate public education. CEP is a for-profit corporation paid nearly $7 million a year by the city to run its alternative school, which is among the most dangerous and lowest performing schools in Georgia.
The ACLU's lawsuit, which was brought on behalf of eight students, charges that the school district and CEP are in violation of multiple federal and state constitutional obligations, including the students' right to be free from unreasonable searches. AISS-CEP was designed as a privately-run, taxpayer-funded alternative middle and high school for students with behavioral problems. However, the placement process is often arbitrary and students who do not belong at AISS-CEP are given few meaningful opportunities to challenge compulsory assignment to the school.
CEP has run alternative schools in Houston, Philadelphia, Richmond, Orlando, and Florida's Pinnellas and Bay districts through contracts with public school systems since 1995. In 2005, CEP's annual revenues totaled $70 million. Since its contract began with AISS in 2002, Atlanta's taxpayers have paid CEP a total of $36,570,941. CEP's record nationwide is similarly poor and suggests a political strategy to win contracts and increase profits.
The education practices at the AISS-CEP school range from the bizarre to the blatantly unconstitutional. For example, no functional curriculum exists at the school and teachers spend little time instructing students. Rather, students spend most of the day filling out worksheets, for which they receive no feedback.
Attorneys on the case are Chiang, Shuford, and Larry Schwartztol of the ACLU Racial Justice Program, Nancy Abudu of the ACLU Southern Regional Office, Chara Jackson of the ACLU of Georgia, and cooperating attorneys Davis and Robert Bozeman of Davis Bozeman.
Legal Documents
Complaint in Harris et al v Atlanta Independent School System

Download Document

Date Filed: 03/11/2008
Other Documents
Support our on-going litigation and work in the courts
Donate now