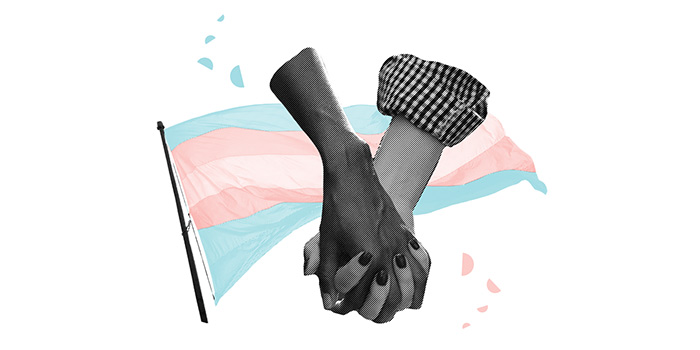 In re Hadaway
Last Update:
March 24, 2008
What's at Stake
Georgia custody/adoption denial
Summary
Emma's drawing from the assessment with a child welfare expert done on March 23, 2007. When asked, "If you could draw me a picture of what you would want to do in six months, what would it look like and who would be there?" Emma drew herself with the woman she considers her mother, Elizabeth Hadaway, carving pumpkins at their home. Last October at Hadaway's home was the first time in her life Emma had ever celebrated Halloween.
Through a complicated series of legal proceedings, Elizabeth Hadaway, a 28-year-old paramedic from Georgia, has been struggling since February of 2007 to be reunited with Emma, a vulnerable seven-year-old girl who has called her "Mommy" for the past year.
The little girl's biological mother, who had sole custody, asked Hadaway to raise and adopt the child after struggling for years to care for her in spite of a variety of problems that included financial hardships and a difficult life on the road as a truck driver. With the biological mother's blessing, Hadaway was granted legal custody in 2006. Under Hadaway's care, Emma began making great strides in her schoolwork, self-confidence, and emotional well-being.
But several months later, Wilkinson County Superior Court Judge John Lee Parrott was on the verge of granting Hadaway's request to permanently adopt Emma when he noticed in the required home study that Hadaway is openly lesbian. He denied the adoption, ordered Emma be sent back to her biological mother, and – after the biological mother insisted the child should be with Hadaway – sent the little girl off to a crowded foster home instead.
Hadaway was no longer even living in Wilkinson County at the time, having moved to nearby Bibb County. In early April a judge in her new home county granted custody of the child to Hadaway, after hearing evidence from an expert commissioned by Wilkinson County DFCS to study Emma in her foster home. The expert found that the child is unable to get the individualized attention she needs in her foster home and experiencing emotional trauma because of the separation from Hadaway.
Because there are two courts involved, there is now a dispute about who has the authority to determine whether Hadaway has custody of Emma. The child remains in foster care in Wilkinson County. Parrott also found Hadaway and her original attorney in contempt of court, sentencing them to jail time and a fine.
The ACLU Lesbian Gay Bisexual Transgender Project and the ACLU of Georgia now represent Hadaway, who has not yet had to serve jail time pending her appeal. The ACLU is arguing that Wilkinson County officials must allow Emma to return home.
Status: Victory! On March 24, 2008 the Georgia Court of Appeals overturned Elizabeth Hadaway's contempt of court conviction. Emma and Elizabeth Hadaway were reunited last spring after Emma spent three months in foster care.
Support our on-going litigation and work in the courts
Donate now