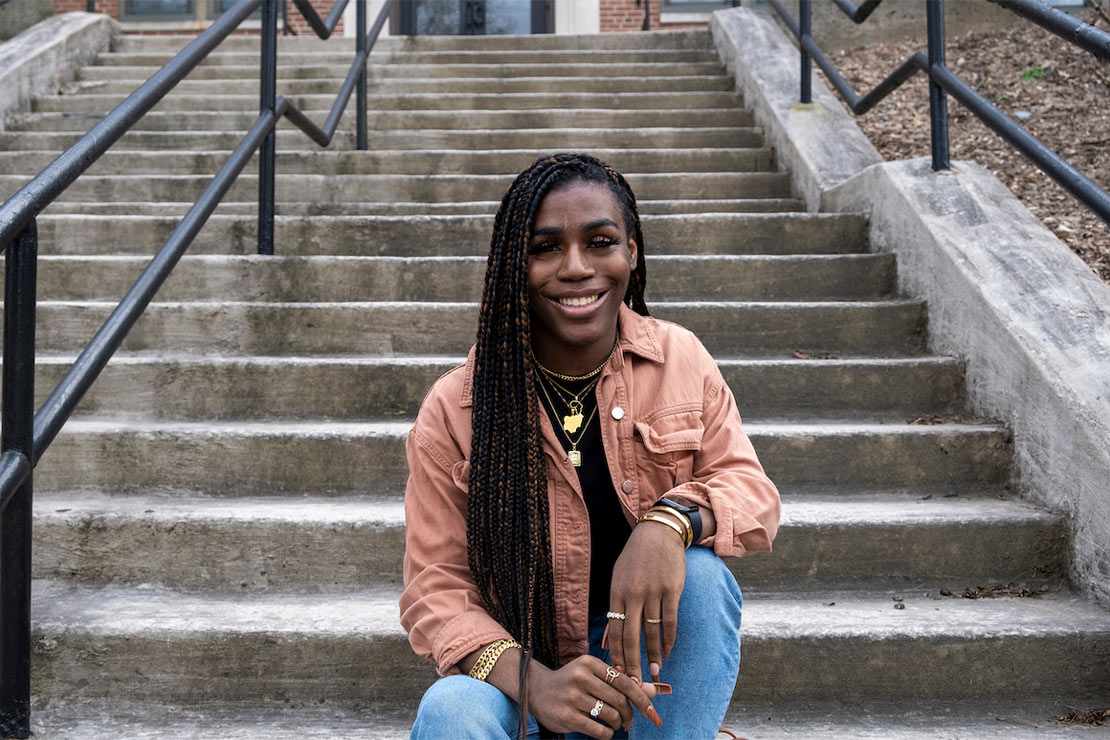 Soule et al v. CT Association of Schools et al
Last Update:
November 27, 2023
What's at Stake
The ACLU has joined a lawsuit defending the interests of trans student athletes in Connecticut.
Summary
The lawsuit has been filed against the Connecticut Interscholastic Athletic Conference, multiple school boards, and Andraya Yearwood and Terry Miller, two transgender student athletes.
Update: On December 16, 2022, the Court of Appeals for the Second Circuit affirmed the district court's judgment in favor of our clients and dismissed the plaintiffs' complaint. The Court ruled that the plaintiffs lacked standing to challenge a policy that allowed transgender youth to participate on sports teams that align with their gender. The Court also ruled that discrimination against transgender students violates Title IX.
Legal Documents
05/04/2023


Reply En Banc Brief of Appellants

Reply En Banc Brief of Appellants

Date Filed: 05/04/2023

Court: Appeals Court (2d Cir.)

Affiliate: Connecticut

Download Document

04/24/2023


En Banc Brief of Appellees

En Banc Brief of Appellees

Date Filed: 04/24/2023

Court: Appeals Court (2d Cir.)

Affiliate: Connecticut

Download Document

04/24/2023


En Banc Brief of Intervenors-Appellees

En Banc Brief of Intervenors-Appellees

Date Filed: 04/24/2023

Court: Appeals Court (2d Cir.)

Affiliate: Connecticut

Download Document

03/23/2023


Opening En Banc Brief of Appellants

Opening En Banc Brief of Appellants

Date Filed: 03/23/2023

Court: Appeals Court (2d Cir.)

Affiliate: Connecticut

Download Document

12/16/2022


Opinion

Opinion

Date Filed: 12/16/2022

Court: Appeals Court (2d Cir.)

Affiliate: Connecticut

Download Document

10/14/2021




Amicus Briefs in Support of Defendants-Appellees

interACT Advocates for Intersex Youth

Date Filed: 10/14/2021

Court: Appeals Court (2d Cir.)

Affiliate: Connecticut

Download Document

American Academy of Pediatrics, American Medical Association, American Women's Association, et al.

Date Filed: 10/12/2021

Court: Appeals Court (2d Cir.)

Affiliate: Connecticut

Download Document

National Women's Law Center and 34 Additional Civil Rights and Other Organizations

Date Filed: 10/14/2021

Court: Appeals Court (2d Cir.)

Affiliate: Connecticut

Download Document

155 Athletes in Women's Sports, National Basketball Players Association, Women's Sports Foundation, et al.

155 Athletes in Women's Sports, National Basketball Players Association, Women's Sports Foundation, et al.

155 Athletes in Women's Sports, National Basketball Players Association, Women's Sports Foundation, et al.

Date Filed: 10/14/2021

Court: Appeals Court (2d Cir.)

Affiliate: Connecticut

Download Document

The Trevor Project, INC.

The Trevor Project, INC.

Date Filed: 10/14/2021

Court: Appeals Court (2d Cir.)

Affiliate: Connecticut

Download Document

Teammates, Coaches and Allies of Transgender Athletes

Teammates, Coaches and Allies of Transgender Athletes

Date Filed: 10/14/2021

Court: Appeals Court (2d Cir.)

Affiliate: Connecticut

Download Document

Amici States

Amici States

Date Filed: 10/14/2021

Court: Appeals Court (2d Cir.)

Affiliate: Connecticut

Download Document

Southern Poverty Law Center

Southern Poverty Law Center

Date Filed: 10/19/2021

Court: Appeals Court (2d Cir.)

Affiliate: Connecticut

Download Document

42 Legal Ethics Scholars

42 Legal Ethics Scholars

Date Filed: 10/22/2021

Court: Appeals Court (2d Cir.)

Affiliate: Connecticut

Download Document

GLBTQ Legal Advocates & Defenders, The National Center For Transgender Equality, and The National Center For Lesbian Rights

GLBTQ Legal Advocates & Defenders, The National Center For Transgender Equality, and The National Center For Lesbian Rights

GLBTQ Legal Advocates & Defenders, The National Center For Transgender Equality, and The National Center For Lesbian Rights

Date Filed: 10/26/2021

Court: Appeals Court (2d Cir.)

Affiliate: Connecticut

Download Document

Connecticut Transadvocacy Coalition and PFLAG Hartford

Connecticut Transadvocacy Coalition and PFLAG Hartford

Date Filed: 10/27/2021

Court: Appeals Court (2d Cir.)

Affiliate: Connecticut

Download Document

10/08/2021


Brief of Defendants Appellees

Brief of Defendants Appellees

Date Filed: 10/08/2021

Court: Appeals Court (2d Cir.)

Affiliate: Connecticut

Download Document

10/08/2021


Brief of Intervenor Defendants Appellees

Brief of Intervenor Defendants Appellees

Date Filed: 10/08/2021

Court: Appeals Court (2d Cir.)

Affiliate: Connecticut

Download Document

07/09/2021


Opening Brief of Appellants

Opening Brief of Appellants

Date Filed: 07/09/2021

Court: Appeals Court (2d Cir.)

Affiliate: Connecticut

Download Document
News & Commentary
Other Documents
Support our on-going litigation and work in the courts
Donate now
Learn More About the Issues in This Case