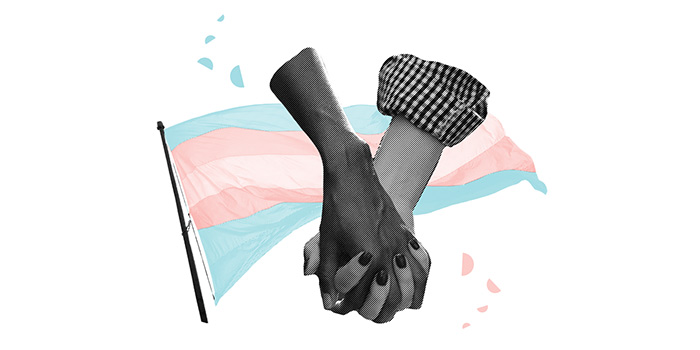 Zayre-Brown v. The North Carolina Department of Public Safety
Last Update:
March 17, 2023
What's at Stake
The North Carolina Department of Public Safety has continually denied Kanautica Zayre-Brown, an incarcerated transgender woman in their custody, access to gender-affirming surgery.
Summary
The American Civil Liberties Union, ACLU of North Carolina, and Patterson Harkavy LLP filed a complaint on behalf of Kanautica Zayre-Brown, a transgender woman incarcerated at Anson Correctional Institution who is being denied essential gender-affirming health care. Mrs. Zayre-Brown has been diagnosed with gender dysphoria, a serious medical condition, and for several years has requested necessary treatment consistent with established medical standards. DPS officials' pattern of inhumane treatment has caused Mrs. Zayre-Brown physical health complications and extreme emotional and psychological distress, leading to thoughts of self-harm and suicide.
In spite of the fact that Mrs. Zayre-Brown is a woman and DPS has known about her gender dysphoria diagnosis since she entered custody, DPS housed her in male facilities for nearly two years before transferring her to Anson CI, a women's facility where she has continued to be a target of discrimination due to suffering from gender dysphoria.
DPS's refusal to provide necessary care for Mrs. Zayre-Brown violates the U.S. and North Carolina constitutions, the Americans with Disabilities Act (ADA), and the Rehabilitation Act of 1973. The complaint seeks damages and an injunction requiring DPS to provide Mrs. Zayre-Brown with necessary medical care and accommodations for her gender dysphoria, including the use of gender-consistent terminology, consistent hormone therapy maintenance, and gender-affirming surgery.
In response to litigation from the ACLU and ACLU affiliates, courts across the country have consistently recognized the right of incarcerated transgender people to adequate health care and safety measures. In late December 2021, a federal court ruled on a motion and ordered the Bureau of Prisons to evaluate Cristina Nichole Iglesias for gender-affirming surgery. This landmark decision marks the first time a court has ordered the federal government to address an incarcerated person's medical need for gender-affirming surgery.
UPDATE: On September 23, 2022, the court issued an order denying both defendants' motion to dismiss and plaintiff's motion for a preliminary injunction.
Support our on-going litigation and work in the courts
Donate now