Back to

News & Commentary
Velez Hearing Day 4: Plight of Victim's Family Shows That Death Penalty is the Wrong Priority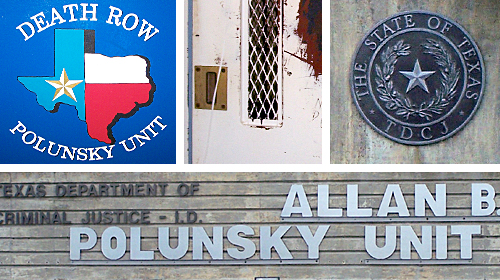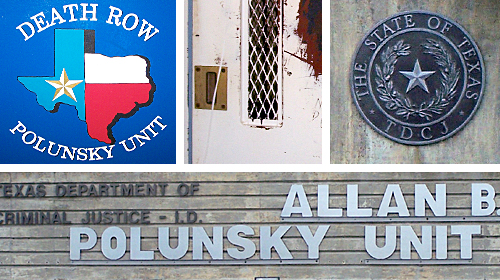 Day 4 of the Manuel Velez innocence hearing on Friday in Brownsville, Texas, brought into focus the plight of the poor, depressed, and overwhelmed young mother of the child victim who died — a mother who desperately needed help but never found it.
At a 2008 trial, Manuel was convicted and sentenced to death for killing 11-month-old Angel Moreno. Before Friday's testimony, most of this hearing's evidence has been the testimony of experts who showed that the child's injuries were caused at a time when Manuel was not involved with the family and had no access to the child.
Witnesses Friday described the months leading up to the boy's death, and the struggles his mother, Acela Moreno, faced. A friend testified that troubles started when Moreno came to her home at 3:00 a.m., with one of her three children in her arms. Moreno asked for money so she could flee the home of Juan Chavez, the father of the victim in this case, who was abusing her. The friend had provided money to Moreno in the past. On another occasion, the friend drove Moreno to a battered women's shelter.
Friends and neighbors of Moreno described her as struggling and very depressed — she would cry frequently. She did not have a job. And she was caring for three children. The witnesses told the court Moreno could be found drinking a beer in the middle of the day; that she seemed to get easily frustrated.
At times Moreno lashed out violently at her children, including an occasion when she pushed her into a ceramic statue, breaking the statue and injuring the child's head. An ambulance arrived and sought to take the child to the hospital, but Moreno refused.
This is a person society needs to help — not only for her own benefit, but to protect the children involved. Too often, there are inadequate resources to help such people. In this case, society clearly failed Moreno and her children. And it has become clear in this hearing that the result was the death of Angel.
Authorities only compounded this tragedy when they then charged Manuel with capital murder and sought his death sentence – as a direct result of Moreno moving in with him as she fled domestic violence.
The resources spent to convict Velez and to obtain his death sentence were considerable. Three prosecutors, three experts, and two appointed defense counsel participated in the 2008 trial, not to mention the judge and court staff. Even more resources have now gone into challenging Manuel's death sentence – the Court of Criminal Appeals reversed it – and in challenging his conviction as false and unsupported.
Velez's conviction and death sentence has been a tragedy for him and his family. He has been wrongly imprisoned for seven years. But the case also shows the tragedy of a society unable to care for its most vulnerable citizens. By repealing the death penalty and redirecting a fraction of the resources spent to carry it out, we could help many families struggling with mental illness, depression, drinking problems, and domestic violence. Tragedies like this one can be averted.
We also heard Friday from trial counsel from 2008, who fully admitted during testimony his serious mistakes in handling the trial. The hearing will conclude today.
Learn more about the death penalty: Sign up for breaking news alerts, follow us on Twitter, and like us on Facebook.