Back to

News & Commentary
The ACLU Is Receiving an Outpouring of Support. Here's What We Plan on Doing With It.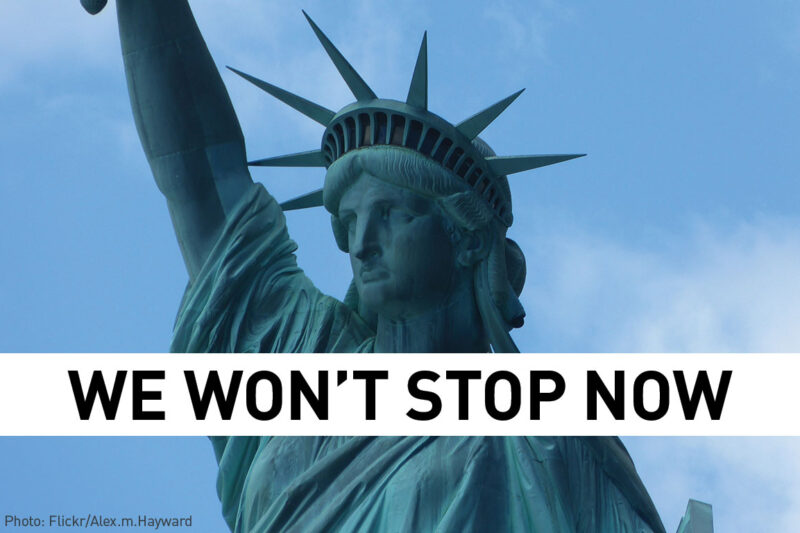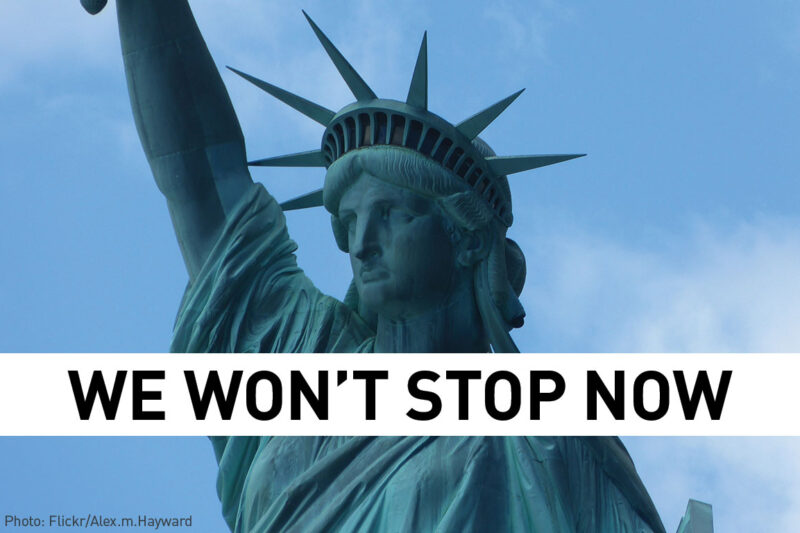 Since Election Day, the ACLU has seen a renewed sense of urgency from hundreds of thousands of Americans to protect civil liberties.
In just five days, our Facebook followers have increased by 25 percent to nearly one million people; 400,000 people viewed our open letter to President-elect Trump on our website; and 150,000 new people have joined our e-mail list. We have also heard from thousands of people offering to volunteer their time and services and have received roughly 120,000 donations, totaling more than $7.2 million.
This is the greatest outpouring of support for the ACLU in our nearly 100-year history, greater than the days after 9/11. All of this support will be put to good use protecting the rights of all Americans. Immediately, we are working across the country to protect the rights of protestors and ensuring those who voice their concerns know their rights. We are also analyzing the civil liberties records of potential high-ranking federal appointees.
In the coming weeks and months, the ACLU will be focusing our legal and advocacy strength on:
protecting the "Dreamers" who received presidential deferred action protection
resisting any attempt to create a dragnet deportation force
obstructing any effort to defund Planned Parenthood and other reproductive health service providers or deny reproductive rights
preserving civil rights protections for transgender Americans
preventing "stop-and-frisk" policies from being adopted nationwide
opposing any ban levied against Muslims for entry into the United States or discrimination against Muslims in the United States.
As other civil liberties' challenges arise, we will pivot — as we always have. Working in partnership with other organizations, the ACLU will do all its best to ensure that the rights and freedoms guaranteed by our founding documents are defended. Since our founding, we have held every president accountable, fighting for the rights of all Americans in courtrooms, legislatures, and beyond. With 1,100 staff across the country, an office in every state, and a growing base of support among the broader public, failure is not an option.