Almost 200,000 supporters of the freedom to marry voted for couples from across the country, to win the "My Big Gay (Il)legal Wedding" contest. The winning couples will each receive $5,000 towards the wedding of their dreams as part of our campaign to raise awareness regarding inequality in states where same-sex marriage is not yet legal.
The five winning couples are: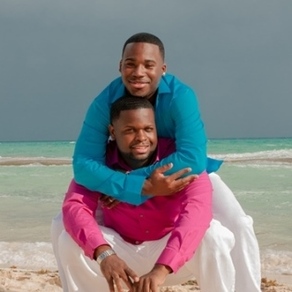 Jeff Robertson and Jeremiah Pyant (Houston, Texas): After meeting on an airplane, the couple catapulted to national awareness when the video of their surprise engagement went viral. Because of Jeremiah's job as a flight attendant, he could literally be recognized as a legally married man one minute—and not the next—as he flies from state to state.
Tamara Sheffield and Maryja Mee (Salisbury, North Carolina): The college sweethearts of 24 years founded their community's first Pride Parade in 2011, and work year-round on issues related to anti-bullying and equality for all.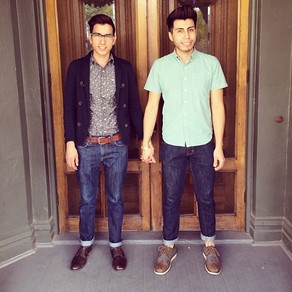 Rafael Vasquez and Humberto Niebla (Paradise Valley, Arizona): Together for six years, it is especially important for this couple to tie the knot as they've struggled with Arizona's ongoing battle to recognize equality for same-sex couples.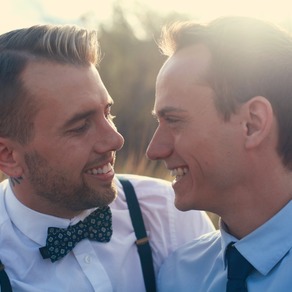 Jeromy Manke and Brian Jensen (Reno, Nevada): Growing up extremely religious in Nevada, each man faced anti-gay discrimination and now both are active advocates—along with their families—for gay rights within local government.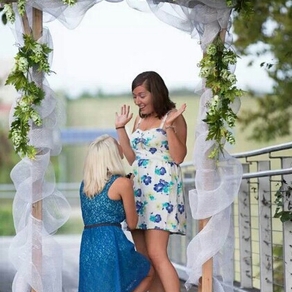 Megan Smith and Lindsey Wagoner (Chattanooga, Tennessee): In 2013, these Southerners founded the advocacy effort, Tennessee Marriage Equality, because they believe that marrying the person you love should be legal in every state.
These couples demonstrate both the deep love that LGBT Americans share, as well as the challenges they face when they're married but living in a state that does not legally recognize their marriage.
The ACLU will help these same-sex couples go the extra mile down the aisle—border-crossing weddings include a hot air balloon ride from Texas and a carriage ride from Tennessee—into a state where it is legal to marry, highlighting the current inequalities that exist between neighboring states.
The idea of contest may seem like an unusually lighthearted approach to equality, but our goals are serious. We designed the contest to put a human face to the patchwork of state laws that allow same-sex couples the freedom to marry in 17 states and the District of Columbia, but deny other same-sex couples that freedom in the rest of the country.
Congratulations to all of the winning couples. We can't wait to see your weddings!
Learn more about marriage for same-sex couples and other civil liberty issues: Sign up for breaking news alerts, follow us on Twitter, and like us on Facebook.
Learn More About the Issues on This Page