UPDATE: On July 12, 2017, Darsean Kelley received $110,000 from a settlement with the City of Aurora to compensate him for injuries he sustained when he was unlawfully tased in the back by Aurora Police.
Police in Aurora, Colorado, got a call about a man pulling a gun on a kid. They had no description of the suspect. On their way to the scene, they stopped two Black men walking down the sidewalk.
Darsean Kelley, one of the men, followed the officers' orders to hold his hands above his head and turn around. His repeated requests for an explanation as to why they had been detained went unanswered. Even though it was clear he had no weapons and he was no threat to the officers, Darsean was tased in the back just as he said, "I know my rights." Darsean fell backwards and hit his head on the pavement.
The officers had no reason to detain them. They had done nothing wrong. When Darsean asked to talk to the officer's boss, noting that there were witnesses to the tasing, the officer responded, "Hey, look right here. It's all on video, sweetheart."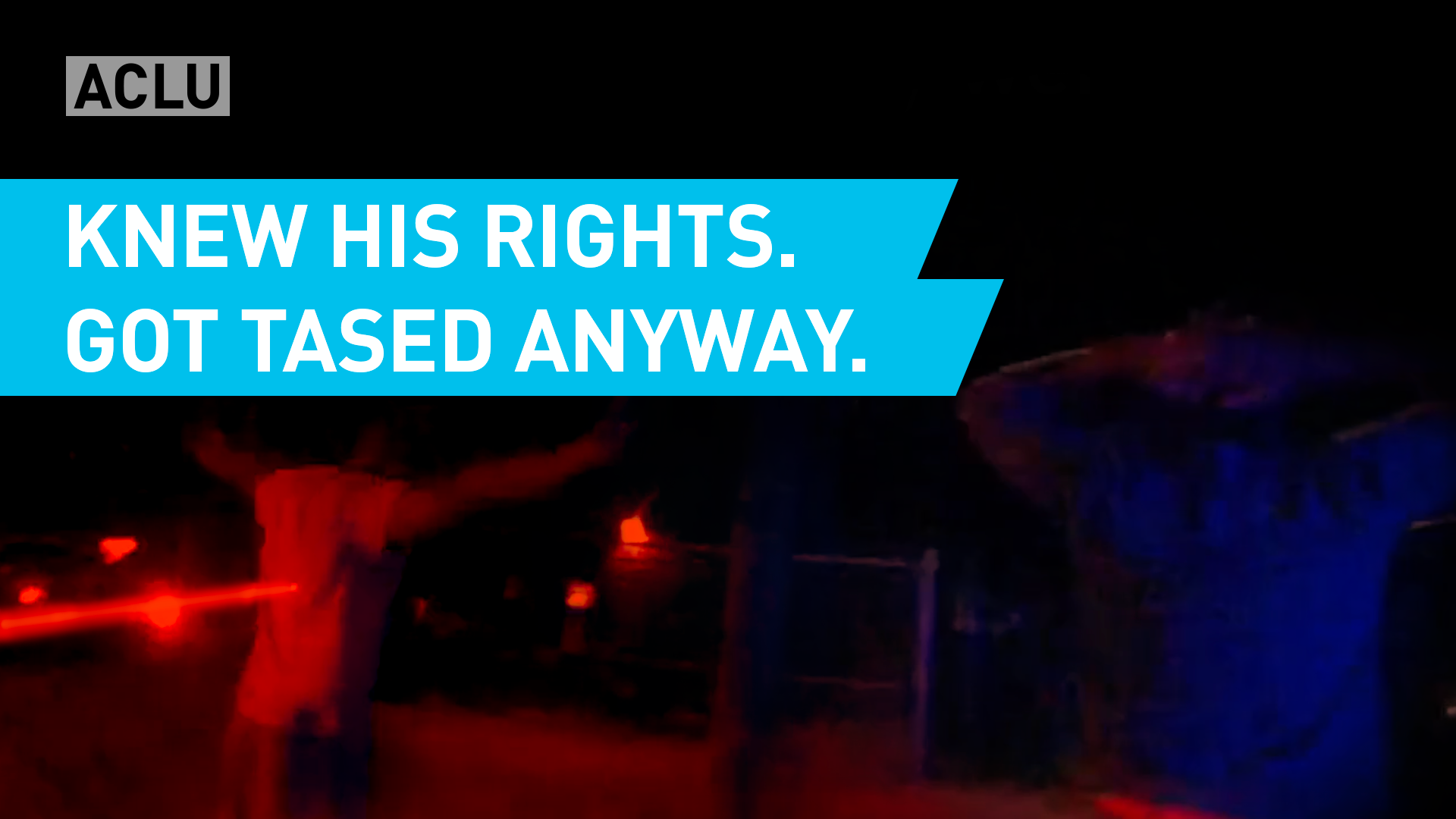 %3Ciframe%20allowfullscreen%3D%22%22%20frameborder%3D%220%22%20height%3D%22384%22%20src%3D%22https%3A%2F%2Fwww.youtube.com%2Fembed%2FG4fUEIyR9yw%3Fautoplay%3D1%26version%3D3%22%20thumb%3D%22%2Fsites%2Fdefault%2Ffiles%2Ffield_image%2Fvid16-tasingrights-v03_.png%22%20width%3D%22580%22%3E%3C%2Fiframe%3E

Privacy statement. This embed will serve content from youtube.com.
Darsean was arrested and charged with "disorderly conduct." The ACLU represented Darsean, and the prosecutor dropped the charges.
We all have the Fourth Amendment right to be free from excessive and unreasonable force by the police. No one should be punished for knowing and asserting their rights.