Across the country, states are working to reform their juvenile justice systems in order to emphasize youth rehabilitation and violence prevention. Just this past Thursday, the Special Council on Criminal Justice Reform for Georgians – which was created by Gov. Nathan Deal – held its first meeting and discussed its top priority of crafting a juvenile justice reform bill. In order to draft the reform legislation, the panel is looking at states such as Texas and Ohio, which have been able to reform their juvenile justice systems and reduce the number of children they incarcerate by, in part, emphasizing alternatives to incarceration for youth and, when appropriate, reducing the amount of time children spend in prison. These changes have played a significant role in reducing the states' juvenile prison populations and saving scarce taxpayer dollars while maintaining public safety.
Notably, in Chicago, the CeaseFire movement has helped reduce youth violence through concentrated intervention initiatives. The Interrupters, by Steven James and Alex Kotlowitz, is an award-winning documentary that follows three CeaseFire "violence interrupters" in Chicago who have dedicated their lives to preventing the violence they once employed in their communities. The violence interrupters work with members of the community, particularly youth, to detect and prevent crime and violence before they occur. The film is a gripping portrait of a city beset by violence and crime including the brutal beating of High School student Derrion Albert, whose death was caught on videotape. It also underscores the important role intervention programs play in reducing crime and youth gang activity.
A great-sized crowd showed for The Interrupters discussion on Capital Hill.
As part of the ACLU's ongoing effort to reform the juvenile justice system by strengthening and expanding the use of violence prevention initiatives, the Washington Legislative Office recently hosted a congressional briefing on The Interrupters. The briefing featured remarks from Congressman Bobby Scott (D-VA) and an engaging panel discussion with Kotlowitz – the film's producer and author of the national bestseller, There Are No Children Here – and violence interrupters Cobe Williams and Ameena Mathews. The event attracted a broad range of attendees including public defenders, law professors, high school principals, students, public health officials, advocates, direct service providers and congressional staff. In addition to learning about both Cobe's and Ameena's experiences working as violence interrupters, the briefing was also an opportunity to discuss the importance of preventing youth violence before it occurs.
One way in which Congress could prevent youth violence and help decrease youth gang involvement and reduce crime is by passing the Youth PROMISE Act (YPA). The legislation would effectively help reduce youth crime by providing revenue for comprehensive community-based prevention and intervention strategies, such as Chicago's CeaseFire movement, that decrease juvenile delinquency and criminal street gang activity.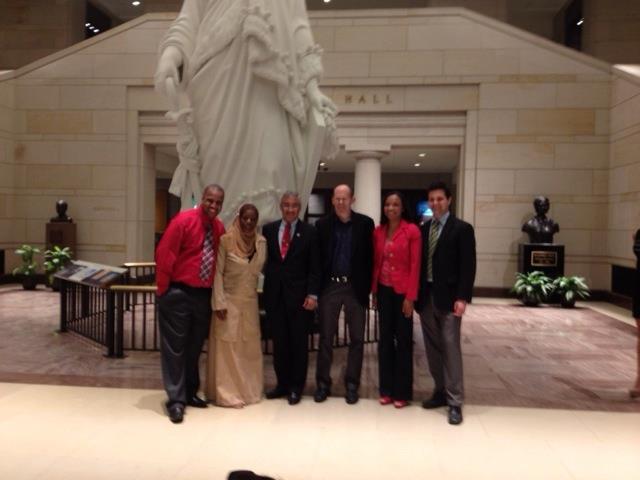 The Interrupters Panel: (from left to right) Cobe Williams, Amena Matthews, Congressman Bobby Scott, Alex Kotlowitz, Jennifer Bellamy, Aaron Voldman
The bipartisan bill represents a much-needed alternative to Congress' usual approach to youth crime, which too often leads to increased penalties and expansion of the federal code. Instead, the YPA is aims to curb youth violence without relying on misguided and ineffective "tough on crime" politics.
The YPA focuses on addressing the underlying cause of youth crime and, as Congressman Scott notes, "many of the programs funded under the Youth PROMISE Act will save more money than they cost."
Surely, we need to hold all people accountable for their actions, but our current system is overly severe, fails to take advantage of the increased potential for rehabilitation in youth, and ultimately jeopardizes public safety. By supporting cost-effective, evidence-based prevention and intervention programs, Congress can follow the states' example and help keep youth out of trouble while maintaining public safety.
Learn more about juvenlie justice: Sign up for breaking news alerts, follow us on Twitter, and like us on Facebook.
Learn More About the Issues on This Page