Back to

News & Commentary
New Hampshire Disenfranchised This 94-Year-Old, Legally Blind Woman Because of Her Signature. Now We're Suing.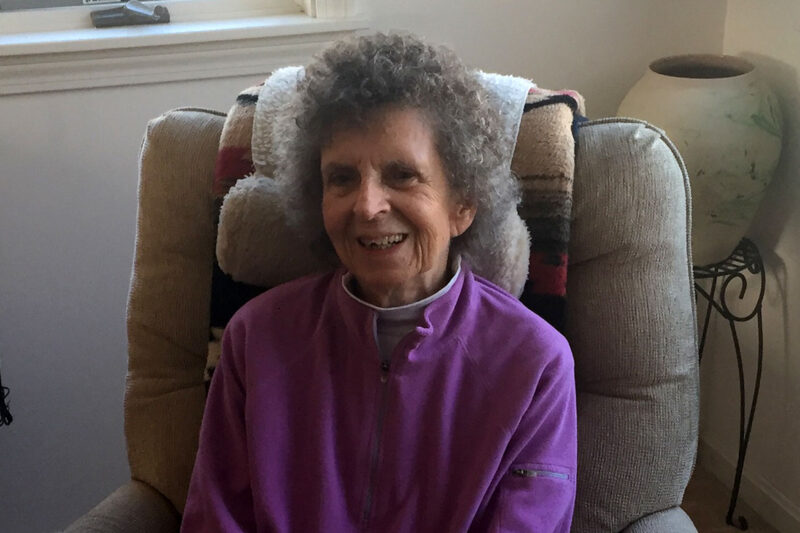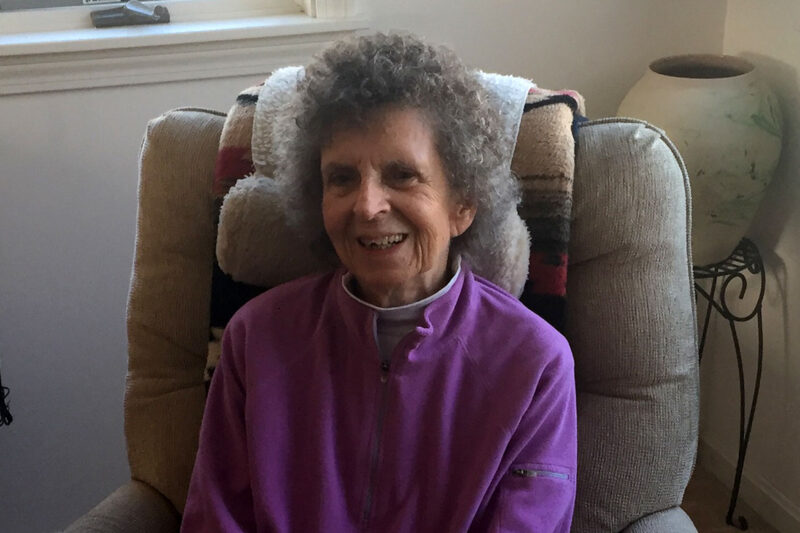 In New Hampshire, hundreds of voters are disenfranchised each election due to a statute which requires all absentee voters to undergo a "signature match" requirement — essentially a handwriting test. One of these voters is Mary Saucedo. At 94 years old, Mary first voted for president in 1944. Last year, New Hampshire refused to count her vote, so we filed a lawsuit today challenging the statute which left Mary and hundreds of others without their most fundamental right.
Mary, who is legally blind due to advanced macular degeneration, qualifies to vote absentee in New Hampshire, an option which is only available to voters if they are unable to go to their polling place on Election Day due to a disability, religious observance, or a trip out of town. She often requires the help of her husband Gus, an 86-year-old military veteran, to cast her ballot. To Mary, voting means having a say as to who is in charge. It's a lesson she credits her father for teaching. "He taught me as a child during the Depression that everyone who is eligible should vote," she recalls. "It was our duty because voting is what makes our country independent."
Married for 51 years, Mary and Gus approach voting like a team. In 2016, Gus helped Mary complete her application for a mail-in absentee ballot as well as assisted her in filling out and signing the ballot and ballot envelope when it came time to vote. Once the ballot was put into the mailbox addressed to the Manchester clerk's office, the Saucedos did not give it another thought: They assumed Mary's vote would count.
A few months after the election's results were in, both Mary and Gus were surprised when the phone rang and on the other end was the ACLU of New Hampshire. They wanted to let Mary know that her vote in the 2016 presidential election had been thrown out. For the first time, the Saucedos learned that New Hampshire has a "signature match" statute that requires local election moderators to compare voters' signature on their application for an absentee ballot to the signature on the envelope of the ballot itself. If a moderator believes that the signatures do not match, they must reject the ballot outright.
This practice is problematic on several grounds:
Voters aren't notified of the signature match requirement, meaning they are not aware of the penalties for having penmanship that fluctuates between the documents.
More importantly, the statute doesn't consider voters who are not able to produce two identical signatures, many of whom like Mary have a disability. This violates the Americans with Disabilities Act which guarantees the rights of citizens with disabilities to full and equal access to voting.
Finally, election moderators — individuals without handwriting analysis expertise — are not required to notify voters whose ballots are rejected. This means that Mary and others are not even given an opportunity to correct the problem or appeal the decision and save their vote in time. In fact, Mary may have never found out that her vote was rejected had it not been for the ACLU of New Hampshire.
What's clear is that even one disenfranchised vote — let alone hundreds — is too many. Mary Saucedo did everything right and her vote should not have been rejected, especially because of a disability. New Hampshire must amend its practices so that they do not violate Mary's and other Granite Staters' fundamental right to vote.
Learn More About the Issues on This Page