Back to

News & Commentary
How Many Law Enforcement Agencies Does It Take to Subdue a Peaceful Protest?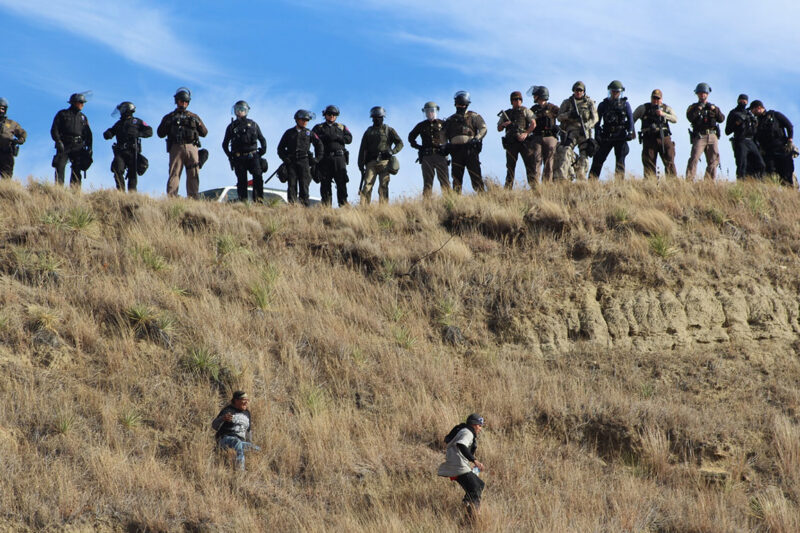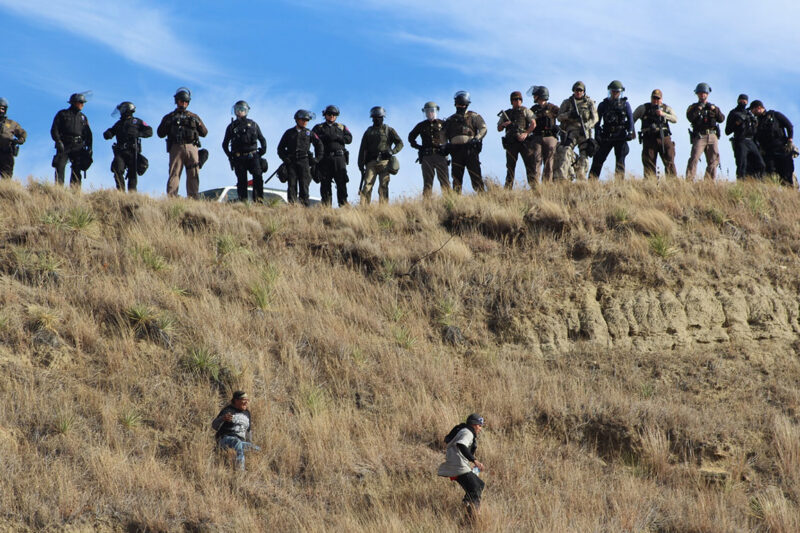 Earlier this month, the Morton County Sheriff's Department briefed the public via Facebook on the scope of law enforcement presence that was helping confront protesters of the Dakota Access Pipeline at Standing Rock.
Tell the DOJ to Demilitarize Standing Rock
The help was made possible by a bill signed into law by President Bill Clinton about 20 years ago, which created an interstate agreement for emergency management. The agreement helped bring law enforcement agents to North Dakota to the site of protests by the Standing Rock Sioux against the Dakota Access Pipeline. The protests at Standing Rock, and the Black Lives Matter protests in Baltimore after the death of Freddie Gray, represent some of the only times the compact has been invoked outside of a natural disaster.
The ACLU assembled the names of law enforcement agencies below from the Morton County Sheriff's Department and from media accounts. The Morton County Sheriff's Department confirmed the cities and counties in North Dakota that sent officers as well as the 10 states that contributed, and where there was a news story about a particular force, we included a hyperlink. Where there was mention of the number of officers deployed, we noted that as a minimum — though more may have been deployed later.