Back to

News & Commentary
Court Rejects Military Contractor's Attempt to Avoid Trial for Human Trafficking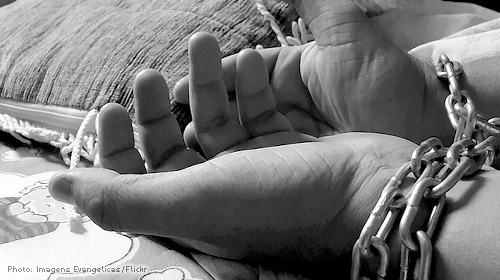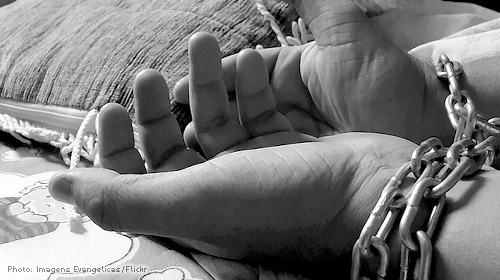 A federal court in Texas struck a blow last week to contractor KBR's attempt to thwart efforts to hold it accountable for labor trafficking in Iraq. After a review of the evidence, the court ordered that a case charging the former Halliburton subsidiary with human trafficking and forced labor proceed to trial.
The case, Ramchandra Adhikari v. Daoud & Partners, is brought by 12 Nepali men under the Trafficking Victims Protection Act (TVPA) against KBR and its Jordanian subcontractor, Daoud & Partners, for their participation in the trafficking and forced labor scheme. The ACLU and Yale Law School's Allard K. Lowenstein International Human Rights Law clinic filed an amicus brief in support of the men.
As part of the scheme, the men were duped into working on U.S. military bases in Iraq after being falsely promised lucrative employment in hotels and restaurants in relatively safe countries in the Middle East. En route to the military base – on a dangerous highway with no security – the convoy in which the men were traveling, along with dozens of others in identical predicaments, was attacked by Iraqi insurgents. Eleven of the men in the convoy were later executed, their deaths broadcast on television. The survivor made it to the base but was refused permission to return home for another 15 months.
As the ACLU has documented in Victims of Complacency, while the fate of the men may be unique, the scheme of which they were a part was sadly all too common at the time. Since 2003, similar labor trafficking schemes resulted in thousands of foreign workers (known as Third Country Nationals or "TCNs") being hired to work on U.S. government contracts in Iraq, Afghanistan, and elsewhere.
In an attempt to avoid accountability, KBR sought the dismissal of the case, arguing that the 12 Nepali men had not been subjected to labor trafficking and that regardless, it is shielded from liability under the TVPA. The judge rejected this argument, correctly ruling that the evidence presented:
[S]hows that each man was deceived about his promised job; each man was promised a hotel-related job in Jordan; each man's family took on significant debt in order to pay recruitment fees; when the men arrived in Jordan, they were subject to threats and harm; their passports were confiscated; and the men were locked into a compound and threatened.
The case can now proceed to trial, bringing the families of the 11 victims, along with the one survivor, an important step closer to holding their traffickers accountable. It is our hope that this trial, along with new regulations against the trafficking and forced labor of persons serving under government contracts, will help end modern-day slavery on government overseas contracts once and for all.
Learn more about human trafficking and other civil liberties issues: Sign up for breaking news alerts, follow us on Twitter, and like us on Facebook.
Learn More About the Issues on This Page