Back to

News & Commentary
Separating Immigration Policy and National Security, Not American Families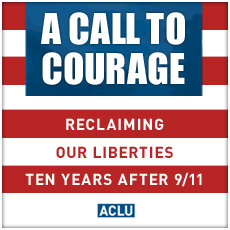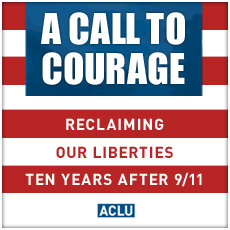 As we remember the victims and heroes of 9/11, we're reminded that people of all colors and creeds died on that horrific day, including more than 100 undocumented immigrants. We also remember the courage of survivors, emergency responders, family members, and soldiers — who, like the victims, reflect the diversity of America. Their sacrifice enabled our country to move forward in a spirit of healing and unity.
Shortly after 9/11, this solidarity was fractured by the federal government. The Bush administration exploited a climate of fear and instituted, without congressional or public input, draconian measures that targeted immigrants, including lawful immigrants who had resided here for decades. Under the guise of "national security," the federal government vastly expanded its immigration enforcement apparatus to sweep in people who pose no threat to national security, establishing programs which to this day encourage racial profiling by law enforcement at all levels.
"Our union has never been perfect on matters of race, ethnicity, or religion. Especially during times of national crisis, our leaders have broken our Constitution's promise of equality for all. But by the end of the twentieth century, a clear national consensus had developed that profiling is unacceptable, even in times of crisis, because its fundamental assumption—that race, religion, or national origin can predict criminal conduct—is quite simply untrue. "
Most blatantly, in 2002 the government established the National Security Entry-Exit Registration System (NSEERS), a program targeting men and teen boys from predominantly Arab- and Muslim-majority nations for extraordinary registration that led to thousands of deportations. NSEERS was condemned by the U.N. Committee on the Elimination of Racial Discrimination. Among the tens of thousands of people forced to register, none was ever convicted of a terrorism-related crime. Not one. In April 2011 the government suspended NSEERS indefinitely.
While NSEERS is now finally dormant, the federal government in the decade following 9/11, aggressively rolled out other immigration enforcement programs that encourage racial profiling by law enforcement at all levels. Starting in 2002, the Bush administration formed partnerships with state and local police to enforce federal immigration laws, enforcement that was once exclusively the province of the federal government. The federal government promoted the signing of 287(g) agreements (named after an Immigration and Nationality Act provision) with county sheriffs, selling them as an anti-terrorism measure. Some of the deputized law enforcement agencies had extensive records of racial profiling. Across the country the ACLU received reports of local police using this authority to arrest Latinos for minor offenses like driving with an expired tag or fishing without a license. The ACLU documented cases of local police establishing immigration checkpoints outside churches and markets frequented by Latinos. The program has come under intense criticism by the Department of Homeland Security (DHS) Office of Inspector General (OIG) and the Government Accountability Office. But the Obama administration has continued the program without addressing the serious civil rights problems raised by the DHS OIG and Congressional committees.
More recently, the Obama administration has taken state and local involvement in immigration enforcement to a whole new level with the national rollout of Secure Communities (S-Comm). S-Comm is an arrest-based fingerprint identification program that checks the immigration status of people in state or local criminal custody. Numerous jurisdictions enrolled in S-Comm have well-documented records of local police engaged in racial profiling, including the Maricopa County Sheriff's Office, Arizona; the New Orleans Police Department; and the Puerto Rico Police Department — all of which have been investigated by DOJ for discriminatory policing practices.
The governors of Illinois, New York, and Massachusetts have informed the Obama administration that their states do not want to participate in S-Comm. But the Obama administration has ignored the governors and is instead plowing ahead with national deployment of S-Comm by 2013. When pressed on how the federal government can force states to participate in S-Comm, the Obama administration points to the Enhanced Border Security and Visa Entry Reform Act, a 2002 border security law passed in the aftermath of 9/11, that was aimed at ensuring that foreign visitors be checked against government databases for security threats.
From NSEERS to 287(g) to S-Comm — the post 9-11 legacy of racial profiling in immigration enforcement is part and parcel of a decade-long effort by the federal government to use national security fears to trample our constitution and our values. By falsely conflating immigration and national security, the federal government has distorted the real issues and values at stake while allowing practices such as racial profiling to become embedded in immigration enforcement. These immigration enforcement programs have failed as counterterrorism tools, have not made our country or communities safer, and have torn apart countless American families.
As we move into the next decade after 9/11, it is time to leave these failed programs behind once and for all. We must cast off the national security prism that has perpetuated these government-sanctioned profiling programs, and close the chapter on dragnet immigration enforcement that has swept in untold numbers for deportation.
Learn more about immigration policy and national security: Sign up for breaking news alerts, follow us on Twitter, and like us on Facebook.