For decades, the ACLU has worked alongside our allies to protect the right to seek asylum. Families and individuals have long sought safety in the United States after fleeing danger in their home countries, and those with a "well-founded fear of persecution" on account of race, religion, nationality, political opinion, or membership in a particular social group have the right to apply for asylum. This is longstanding law, clearly established following the atrocities of World War II. Yet many administrations have steadily chipped away at the right to asylum, leaving countless people in need of safety adrift and in danger.
Here, three advocates discuss why they do this work, and why we must keep sounding the alarm as attacks on asylum persist. We will always show up to defend the right to asylum, and stand with those who seek it.
These interviews have been edited and condensed for clarity.
---
Maribel Hernandez Rivera
Deputy National Political Director, ACLU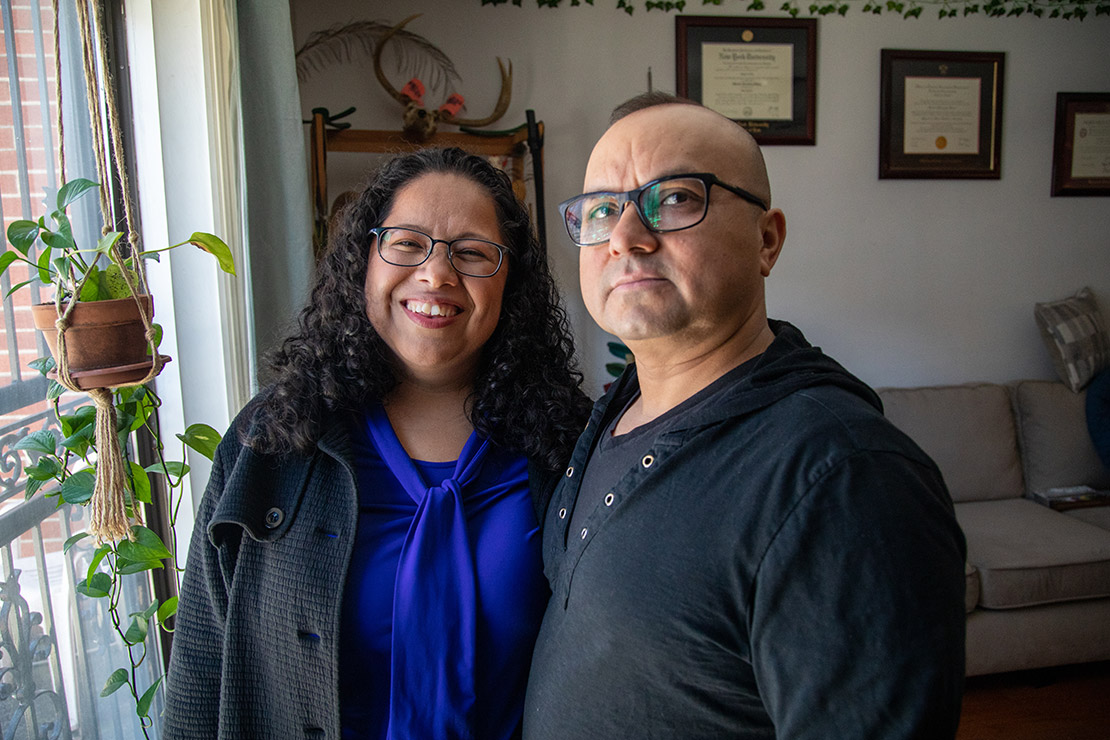 "I was born and raised in Mexico City. My father came to the U.S. when I was a kid. I remember missing him a lot. When I was 13, we went to visit him in Houston. When I saw him, I told my mom and my dad I didn't want to go back. So my younger brother and I stayed. I didn't speak any English when I arrived, so I started ESL classes, and was lucky to get into a boarding school. My father was so, so proud of me.
"Years later, he passed away in a car accident. But no one contacted our family. I believe it was because they thought he was just another undocumented immigrant and no one would care. My dad was a handyman, and we didn't find out he had died until days later even though he had his phone on him and his driver's license with his address on it. We learned about his death when someone who he had hired to help him do a job called to ask about it. My dad's phone was with his car at a junkyard, and the owner of the junkyard just happened to answer and let the caller know the owner of the phone had passed away.
"So many people could've called us — the paramedics, the police, the people at the morgue — and they didn't. That was what made me decide to go to law school. I said, 'Okay, I cannot do anything for my dad at this point, but there's so many people like him, whose rights are trampled on, who are not seen as human beings, who are seen as dispensable. This is how I can honor his legacy.'
"There are people at the border who are trying to seek asylum because they are running for their lives. For example, my husband is here on Temporary Protected Status from Honduras. He has family members who have been killed. I have family members in Mexico who have been kidnapped by the cartel. So I know firsthand that this is real. This is not theoretical — these are people who are dying. The law says you should be able to come and seek asylum if you're being persecuted. But right now, the U.S. is making it really difficult to do so.
"I lead our political advocacy work on immigrants' rights at the ACLU. With this job, I'm able to use whatever God-given talent I have to fight for people who are seeking asylum, for families to remain united, for families like mine. To be able to use all of my time and energy to do this work for immigrant communities is a privilege.
"We are human beings. And like so many human beings, we're going to do the best we can to provide for our families, for ourselves, and to contribute to society. There's this idea of us vs. them, but in the end, we're in this together. We're all part of the same community, the same fabric, and so we should all be protecting each other."
---
Lee Gelernt
Deputy Director, ACLU Immigrants' Rights Project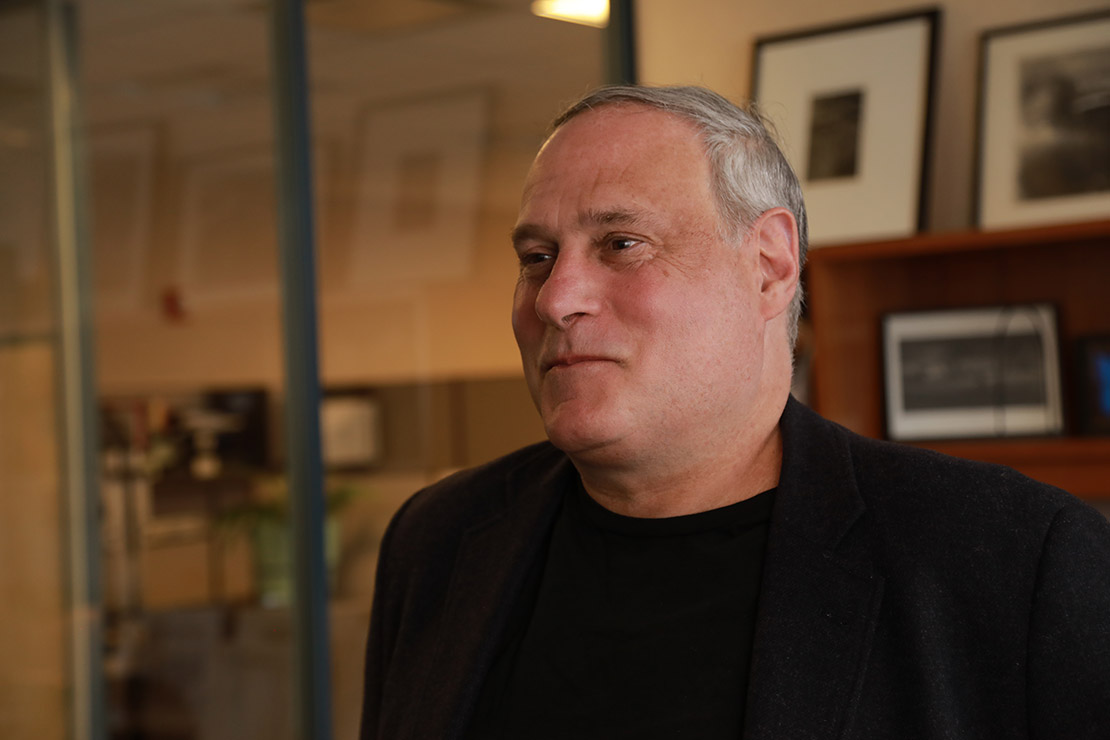 "After World War II, we said we would never send people back to danger without at least giving them a hearing. But we have abandoned that commitment over the last three years. Unfortunately, the Biden administration looks too much like the Trump administration when it comes to immigration policy, and they have effectively shut the border down to people fleeing danger. So we're fighting in Congress, in court, and in every way we possibly can to ensure that people have fair access to apply for asylum.
"For many people, the border is simply out of sight, out of mind. And I think what's happening is the human dimension is being lost in a discussion of aggregate numbers and abstract policy arguments. What we're seeing at the border are real people fleeing grave danger, and we are sending them back into that grave danger.
For many people, the border is simply out of sight, out of mind.
"I've been at the ACLU for 30 years working on these issues. One of our strengths is that we have many different ways of going about our advocacy. But ultimately, we often have to go to court, and that's my role. This work is ultimately about our clients. When you see these families and what they're going through, and that they're remaining optimistic and trying to persevere, I can't imagine not keeping up the fight.
"The American public should not be turning their back on what's happening — and it's our challenge as advocates to convey that. The U.S. should not be sending people back into danger after denying them an asylum hearing. We are the richest country in the world; we cannot shirk our responsibility.
"The ACLU is the largest civil rights nonprofit legal organization in the country. It doesn't matter what administration is in power. If the Biden administration simply substitutes one Trump administration immigration policy for the other, we'll be back in court immediately. If we believe the local, state, or federal government is violating your civil rights or civil liberties, we will stand by your side and try to help you."
---
Bilal Askaryar
Interim Campaign Manager, Welcome With Dignity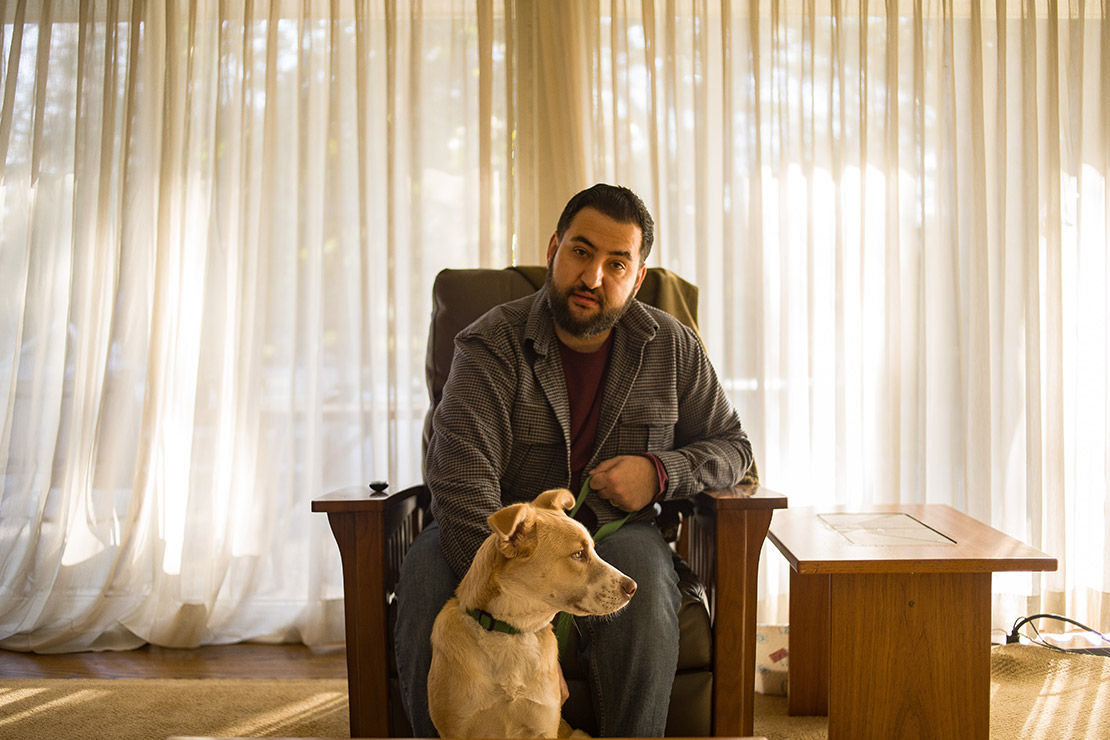 "My family's from Afghanistan. I was born in Kabul. There's a lot of turmoil now in Afghanistan, and there has been for the past four decades. When I was born, it was just as the Soviet Union was leaving and things were getting really tense. So when I was 5 years old, my family had to be smuggled out. My parents, who were diplomats, were being persecuted, along with my grandmother. We went to India, and then to China. Those countries weren't safe for us, but luckily we were able to get to San Francisco, where we had family, and we sought and were granted asylum there. I didn't understand what was happening as a little kid, but now, when we talk about families fleeing and transiting through other countries, this is exactly that case.
"Today, I'm the interim campaign manager for Welcome With Dignity, where I work on our campaign for asylum rights. We are a coalition of 100 different organizations, including the ACLU. The ACLU was one of our founding organizations, and having them as a leading organization in the campaign is an incredible strength — incredible lawyers and strategists show up when we need them, inform us what our options are, and how we can fight back.
"For me, the fight for asylum is incredibly personal. I think about what my life might look like today, if I were seeking asylum — as a gay man in Afghanistan, who came from this family that was already being persecuted. I wouldn't be alive. Anyone else in my shoes deserves the same protection and welcome that we received here in the United States.
"People seeking asylum are regular people. They're moms and kids, fighting for what they believe is right. They are people who didn't want to join a cartel or a gang and were told to leave, or face murder. And they are people who, by all rights, we should want here in the U.S., because they're doing anything they can to protect their families.
"President Biden has introduced a rule that would bar people from seeking safety in the U.S. if they went through a third country. So if you leave your home country, go through another country and then come to the U.S. — like my family did — you won't be eligible for asylum. But that's a fundamental misunderstanding of what these refugees are running from. And it has such incredible disparate impacts on poor people, Black people, Indigenous people, and LGBTQ people. What President Biden effectively is saying is you can only seek safety in the U.S. if you're rich enough to buy a plane ticket. It's incredibly cruel, and goes back to one of the darkest moments of our history as a country — when we turned away ships of people fleeing the Holocaust.
"It's so disappointing that we have to have this fight now under this administration. But we're here to show up. We have to keep at this work because people's lives are on the line. We have a challenge in front of us, but I'm proud of the work that we do."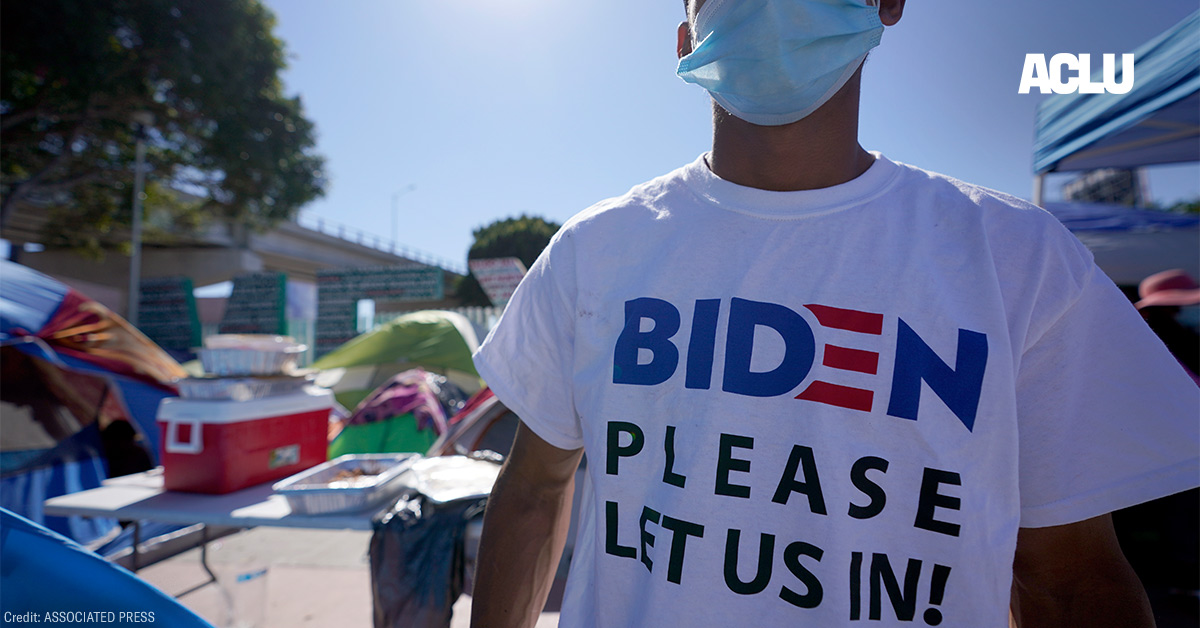 Biden Must Reverse Plans to Revive Deadly Trump-era Asylum Bans
The administration's proposed tweaks to Trump's bans are mere window-dressing on policies that will still inflict needless suffering.
Source: American Civil Liberties Union
Learn More About the Issues on This Page