Back to

News & Commentary
Watchdog Agency Issues Report on ICE Abuse as Agency Seeks to Acquire New Detention Centers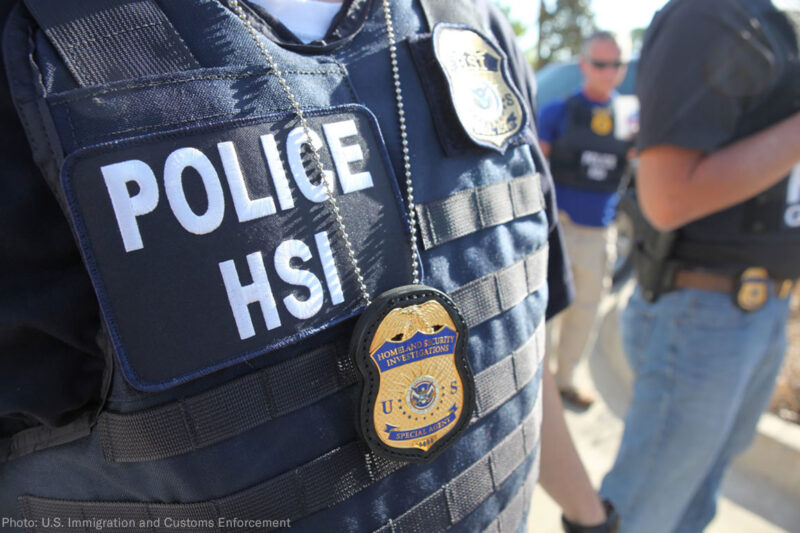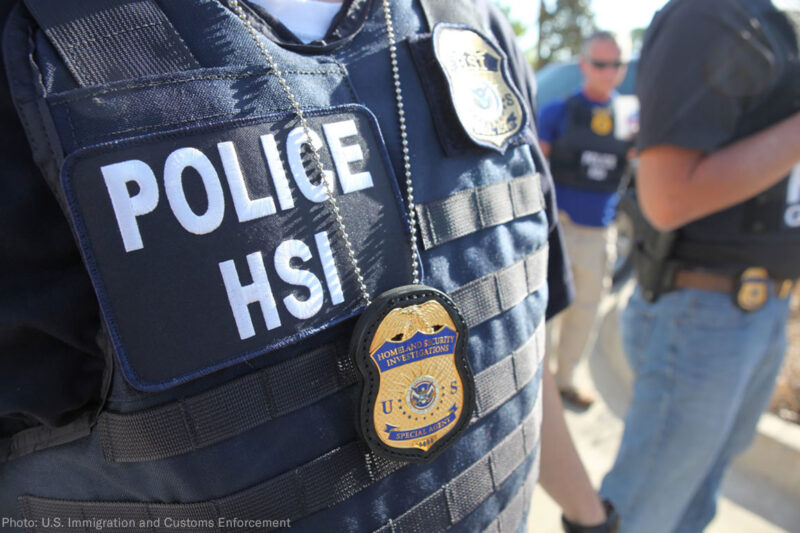 This week, the watchdog agency for the Department of Homeland Security issued a damning new report examining Immigration and Custom Enforcement's operation of five immigration jails across the country. The Office of the Inspector General concluded that the serious problems it found "undermine the protection of detainees' rights, their humane treatment, and the provision of a safe and healthy environment."
The report was based on unannounced inspections and direct reports from people detained in these jails. The Inspector General found widespread abuse, including strip searches in violation of standards, failure to provide interpretation in the provision of medical care and services, mistreatment by guards, overuse and failure to document cases of solitary confinement and unhealthy, unsafe conditions including mold in housing areas, no hot water, and lack of hygiene items.
These findings are hardly a surprise. Many of the findings have been documented for years by advocates and those who are forced to endure the abusive conditions inside of ICE's sprawling detention system. In the last month alone, there have been reports of sexual abuse at the T. Don Hutto detention center in Texas, the death of an Iranian man at the detention facility in Aurora, Colorado, and reports of atrocious conditions, including forcing female detainees to urinate or defecate in plastic bags inside their cells, at an immigration jail in Richmond, California. Sadly, these cases are only a few examples of the dangerous, sometimes deadly conditions that persist in ICE detention facilities.
In addition to sounding the alarm about the treatment of immigrants in these jails, the report also raises major questions about the oversight of the detention system. In its response to the Inspector General's findings, ICE said it would resolve these issues through an "internal review," including input from its own Office of Detention Policy and Planning—an office that it announced in April 2017 that it was shutting down.
Are we supposed to believe that an internal ICE review will, even as the agency dismantles one of the very offices responsible for oversight, actually resolve problems that have persisted for years?
At the Stewart Detention Center in Lumpkin, Georgia, for example, advocates have long documented egregious civil and human rights abuses. In 2015, ICE's own Office of Detention Oversight issued an inspection report finding 10 areas of deficiencies at Stewart, which is owned and operated by private prison company CoreCivic (formerly Corrections Corporation of America). Many of those deficiencies are again reported in the Inspector General's new report, including issues with food, the custody classification and grievance systems and use of solitary confinement.
At the Otero County Processing Center in New Mexico, the new report found that people detained there did not have access to working phones and that even the Office of Inspector General's phone numbers were restricted from use. How are we to take seriously any claim by ICE that it will remedy violations at the detention centers when it restricts access to the very systems that are supposed to hold it accountable?
As if these reports were not bad enough, the Trump administration has stated its intention to roll back existing detention standards and has moved to further expand immigration detention. ICE has already requested proposals for detention facilities in the Midwest and south Texas, which would expand the system by up to 3,000 beds. Last month, together with partner organizations, including ACLU affiliates and legal service providers in the affected states, we sent a response to ICE to oppose any new expansion in light its long history of detainee abuse.
Other steps can also be taken. Call on your local officials to oppose proposals to build new detention facilities in their jurisdictions. And demand that Congress not spend one more taxpayer dime to expand a system of suffering and misery.
Additionally, Congress should stop the overuse of immigration detention and create better measures of accountability and oversight. Earlier this year, Representatives Pramila Jayapal and Adam Smith introduced the Dignity for Detained Immigrants Act. Among other provisions, the bill sets binding standards for immigration detention facilities, ensures oversight and transparency, and ends the use of for-profit prisons and county jails. It also sets penalties, including canceling contracts for places that repeatedly fail inspections.
The way to address the violations found by the Inspector General is to stop ICE's reckless expansion, release people from immigration detention, and prohibit ICE from using dangerous and inhumane jails.
Learn More About the Issues on This Page