Back to

News & Commentary
Will Customs and Border Protection's Revised Vehicle Pursuit Policy Make Us Safer?
CBP vehicle pursuits have caused dozens of deaths — here's what you need to know about the new policy.
The United States' border region has always borne the brunt of our most aggressive immigration enforcement efforts, including dangerous high-speed vehicle pursuits by Border Patrol agents that far too often end in serious injuries and deaths.
After years of public outcry from advocates, victims, and borderland residents, U.S. Customs and Border Protection (CBP) announced a revised vehicle pursuit policy earlier this year. This new policy, which took effect this month after a delay, includes measures that we believe can be important for safeguarding the lives of everyone in our communities. But serious questions remain about the implementation, training, and enforcement of the new policy that will be critical for its success.
Our extensive concerns about CBP's vehicle pursuit policy reflect a tragically long and growing list of pursuits that have ended in deaths or serious injuries. The ACLU of Texas' Fatal Encounters tracker has tallied dozens of deaths from CBP vehicle pursuits over the past decade.
In one pursuit near Deming, New Mexico last year, a Border Patrol agent conducted a dangerous and unauthorized maneuver to block the path of a vehicle on the highway. The vehicle being pursued rolled over and burst into flames, killing two and severely injuring eight others.
As one of the Border Patrol agents on the scene of the crash callously put it, "They were all thrown everywhere, bro."
Several deadly pursuits have also taken place in Texas. In January 2020, a Border Patrol chase resulted in a fatal crash near downtown El Paso and in June that same year, another Border Patrol vehicle pursuit led to a crash, killing several people in the same location.
In the vast majority of these vehicle pursuit cases, the risk taken and harm caused by the pursuit is completely out of proportion with any suspected criminal activity.
While the revisions to CBP's vehicle pursuit policy represent a significant improvement and an important step forward for our border communities, history suggests that robust training, oversight, and accountability will be essential to ensure compliance with this new policy.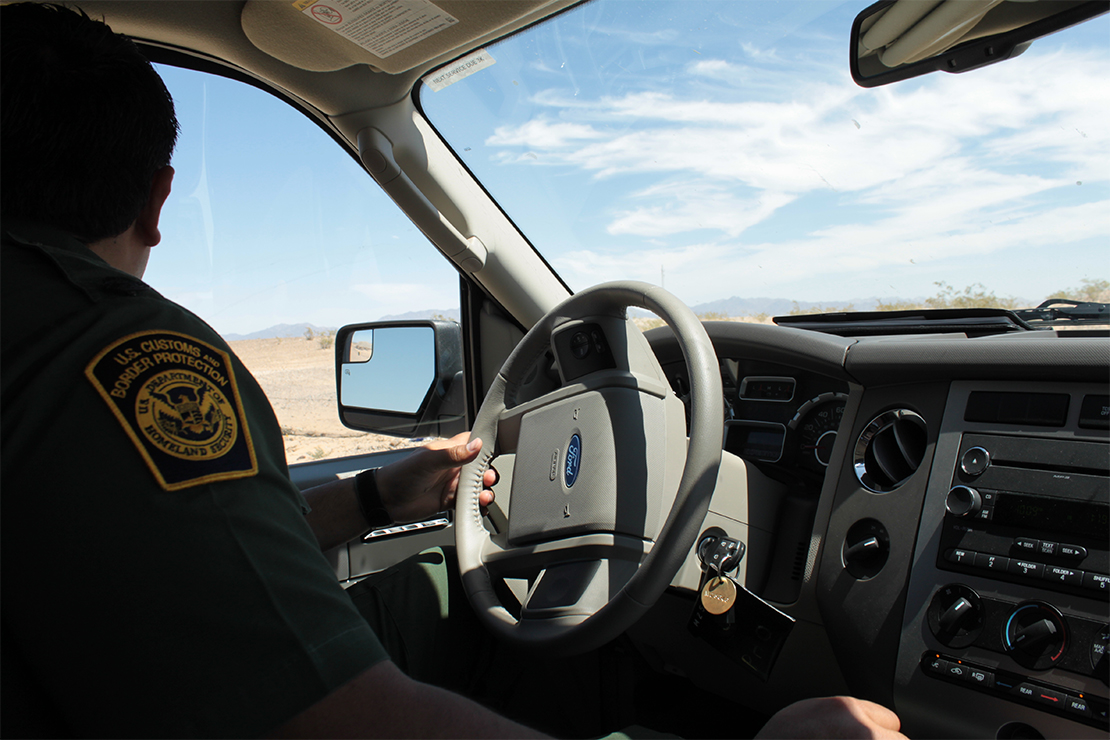 ---
What's in the New Policy?
A critical change in the revised policy is the adoption of an "objective reasonableness" standard, meaning agents will have to consider the actual need to apprehend someone as well as the potential risk not only to the public and law enforcement but also to the occupants of the subject vehicle.
Officers and agents must now consider the government's interest in immediately apprehending an individual, including the severity of the crime at issue and the level of threat posed by the individual.
The policy prohibits officers and agents from starting or continuing a pursuit of a vehicle that is exceeding the speed limit and appears to be overloaded, unless they have probable cause that a felony involving the use, or threatened use, of physical force or violence that poses an imminent threat has been or is about to be committed, and a reasonable belief that the immediate need to apprehend clearly outweighs the risks.
This probable-cause standard also applies to pursuits that take place in or near schools that may be in session and other areas where, because of population density or the nature of the residential or commercial structures nearby, a pursuit would put the public at increased risk.
Officers and agents are also now specifically prohibited from engaging in extremely dangerous efforts to stop a vehicle such as "pursuit immobilization techniques" maneuvers, in which a government vehicle makes intentional contact with the vehicle being pursued to cause it to spin out and stop.
Finally, the policy, which includes additional restrictions on when and how high-speed pursuits can be carried out, also creates a new review structure for vehicle pursuits, which we explore in depth in our full policy brief.
---
Concerns About Implementation and Open Questions
While the new policy advances key, common-sense reforms, important questions remain about how CBP will operationalize this revised policy and ensure compliance and transparency.
We urge CBP to mandate that training for authorized officers, agents, and supervisors on the revised policy be taught by skilled instructors, using effective learning techniques, to ensure that officers, agents, and supervisors are sufficiently informed of the policy revisions.
The training curriculum on the revised vehicle pursuit policy should also provide clarifications about key aspects of how the policy will be operationalized, including how "objective reasonableness" is assessed by officers and agents in the field, and how the policy relates to the agency's existing Use of Force Policy. Additionally, the agency should take steps to ensure that the revised policy clearly sets forth the minimum required standards for officers and agents, regardless of whether any other law enforcement agencies are involved in a pursuit.
It's also critical that CBP invest in robust data collection and analysis capabilities, and that the newly created Vehicular Pursuits Review Committee accounts for key lessons and concerns raised by incidents that result in injury or death.
Our full policy brief provides additional recommendations on the agency's review processes. Vigorous oversight and accountability measures will be essential to ensuring that CBP's revised vehicle pursuit policy is not merely a piece of paper, but rather a robust tool to protect and preserve human life.
As CBP Acting Commissioner Troy Miller acknowledged, vehicle pursuits "pose inherent risks." Here in the borderlands, our communities have been living and suffering with those risks for far too long, and we are committed to reducing the harm caused by these and other aggressive immigration enforcement tactics.
The ACLU of New Mexico has further recommendations for the implementation of the revised policy available here.