…and the ACLU was there! From Niagara Falls to New York City, the NYCLU and ACLU were at wedding ceremonies all over New York State yesterday, talking to happy same-sex couples and their families as they finally got to tie the knot.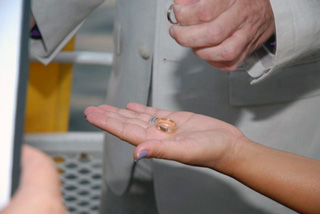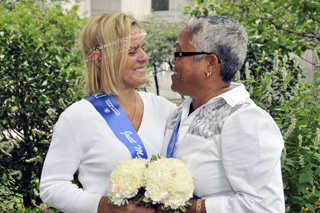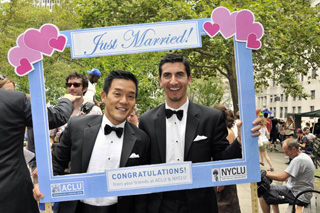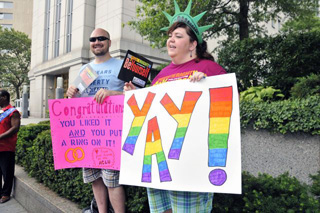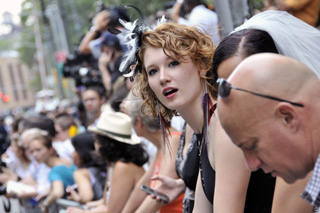 Photographs Donna Aceto.
This is just a quick preview of our photos from the festivities in Manhattan… Check back later today & tomorrow for lots more pictures, video and more! In the meantime, you can help fight for marriage fairness at the federal level by telling your member of Congress to REPEAL DOMA!