Back to

News & Commentary
President Trump, Please Don't Roll Back Progress on Trans Rights. My Son's Counting on You.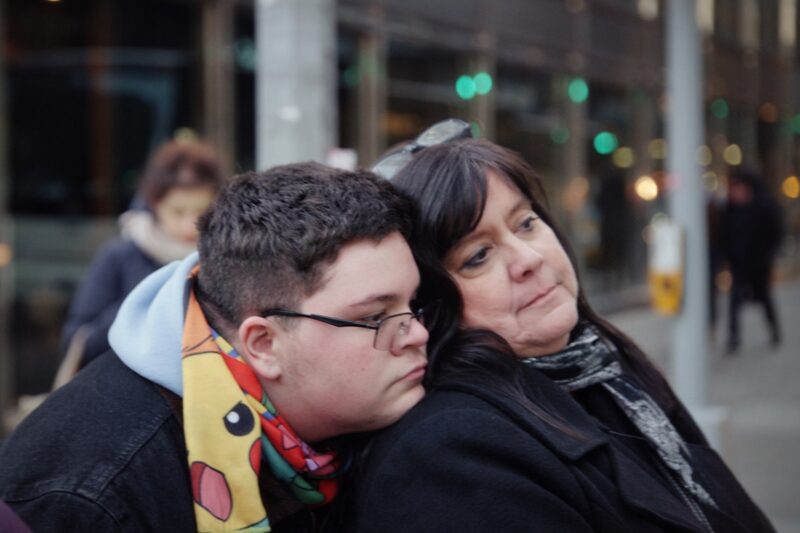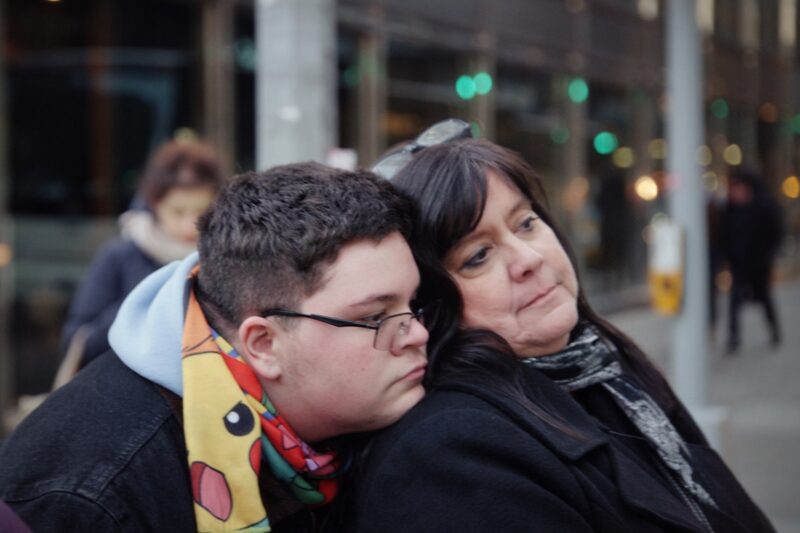 In the fourth piece in the series, "Waking Up in Trump's America," Deirdre Grimm explains the anxieties of being the parent of a transgender teenager as anti-trans animus and legislation revs up nationally after the election of Donald Trump.
Across the country, states are gearing up to push bills that are explicitly aimed at rejecting the humanity of transgender people. Of course, discrimination against trans people is nothing new. I've watched it happen to my own son, Gavin Grimm, ever since his school board singled him out for discrimination and refused to let him use the boy's restroom.
But the 2016 election results threaten to worsen the situation. When public officials use their power to bully and demonize people, everyone notices. And they follow that example. That's why it's so incredibly important for President Donald Trump to set a good example for the rest of this country and makes an effort to respect the rights and humanity of all people, regardless of their race, class, gender, or sexual orientation.
Unfortunately, it feels like we're instead waking up to a different vision for America. In explaining why he felt emboldened to introduce another discriminatory, anti-transgender bathroom bill, Texas Lt. Gov. Dan Patrick explained that, "Starting in 2017, we will have a friend in the White House."
My son and the millions of other transgender people in this country deserve a friend in the White House, too. It broke my heart to see my own child targeted by the institutions meant to protect and help him, and it sickens me to think that many now feel even more emboldened to target transgender people for discrimination.
When Gavin first came out to me as transgender, I didn't fully understand what that meant. But I knew I was going to be there for my child no matter what. When I saw the staggeringly high rate of suicide among transgender people, I began to fully understand just how important it was to support Gavin in who he is. Everyone deserves to live their life as their most authentic self.
Policies that affirm the rights of transgender people to be treated like everyone else can literally save lives. I cannot express how happy we were when the Obama administration issued guidance reiterating the rights of transgender people to use the bathrooms consistent with their gender identity. If the incoming administration follows through on promises to reverse those policies, they will do untold damage to trans people across the country.
My child deserves to be treated with the same dignity and respect as any other kid.
As a parent, the only thing I've ever wanted for my children is for them to live healthy, happy lives. And as a parent of a transgender child, I can't help but feel nervous as we look to see where this country goes next. My child deserves to be treated with the same dignity and respect as any other kid.
It's been so rewarding to watch my son grow into such a self-assured, confident young man even while being put under scrutiny that is hard to fathom at times.
Gavin's a fighter, and he has a strong sense of what is right. So he stood up to his school board and demanded that he be respected as a boy at school. This fight will make its way to the Supreme Court in March.
I'm so incredibly proud of my son for fighting on behalf of transgender kids all across the country. Those kids deserve to live in a country where their president stands up for their rights and accepts them for who they are.
Nobody knows for sure what these next four years will bring. And to be certain, discrimination against transgender people was happening long before Donald Trump even thought about running for president. But we've made strides.
The love and support that my son has received during his fight for equal rights have given me hope for the future. The way in which people around the country rallied around opposition to North Carolina's discriminatory anti-trans law, H.B. 2, has helped awaken people to the challenges that trans people face in trying to live their lives.
But progress can be fragile. Like many people, I'm anxious about what the future holds. If the president turns a blind eye towards the discrimination that transgender people face simply for trying to live their lives, it can literally mean the difference between life and death for many people. Only President Trump can answer for how he'll grapple with that responsibility.
One thing's for sure: He can't have friends like Lt. Gov. Dan Patrick.
Learn More About the Issues on This Page