Back to

News & Commentary
"Repeal DOMA" Prominent Governors and Mayors Urge Congress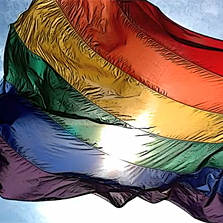 This is indicative of the sea change that has taken place in the 15 years since DOMA's passage.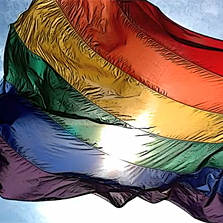 Late last week, the Senate Judiciary Committee voted to completely repeal the discriminatory and unconstitutional Defense of Marriage Act (DOMA). It was the first time since DOMA's passage in 1996 that a congressional committee actually took the step of voting to repeal the law that mandates discrimination against certain already legally married couples based simply on their sexual orientation.
Now, prominent state governors and big city mayors from across the country are also urging Congress to repeal DOMA. California Governor Jerry Brown and San Francisco Mayor Ed Lee, as well as Los Angeles Mayor Antonio Villaraigosa and San Diego Mayor Jerry Sanders, recently sent a letter to the Senate Judiciary Committee urging repeal of DOMA, which they described as "a stain on our common values."
Others signing the letter included the governors of New York, Connecticut, Massachusetts, Vermont, and Washington, D.C. Mayor Vincent Gray.
This letter is indicative of the sea change that has taken place in the 15 years since DOMA's passage. In 1996, gay and lesbian couples could not legally marry in any state, and it was not until 2000 that Vermont made national headlines with its civil unions law. Today, gay and lesbian couples can legally marry in six states, as well as the District of Columbia. With the recent momentous legislative victory in New York extending the freedom to marry to lesbians and gay men, the number of Americans who enjoy this freedom jumped from nearly 16 million to 35 million.
This most recent letter is just further evidence that the tide is turning increasingly against DOMA, and that its days as the last remaining federal law that mandates discrimination based on sexual orientation are numbered.
Join the ACLU in calling on Congress to repeal DOMA once and for all.
Learn more about LGBT rights: Sign up for breaking news alerts, follow us on Twitter, and like us on Facebook.