Back to

News & Commentary
RuPaul's Drag Race Finale Highlights ACLU's Defense of Trans Rights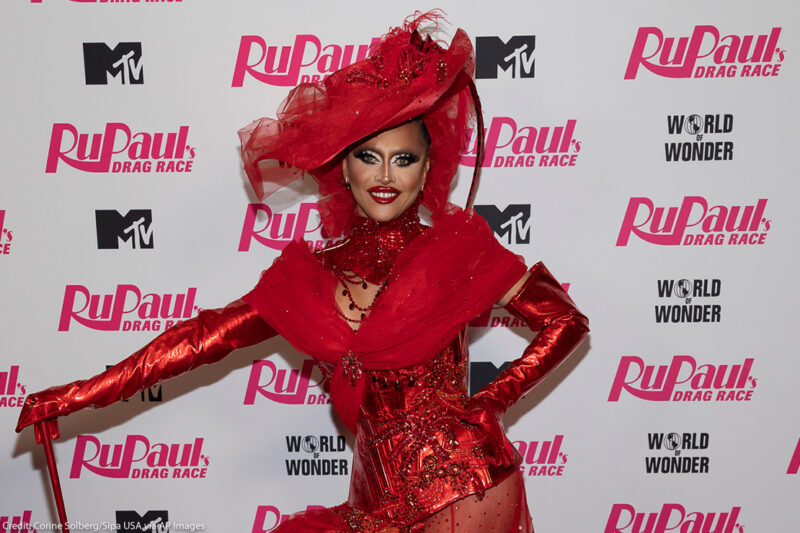 The ACLU's Drag Defense Fund aims to educate and activate supporters and push back against restrictive anti-LGBTQ legislation.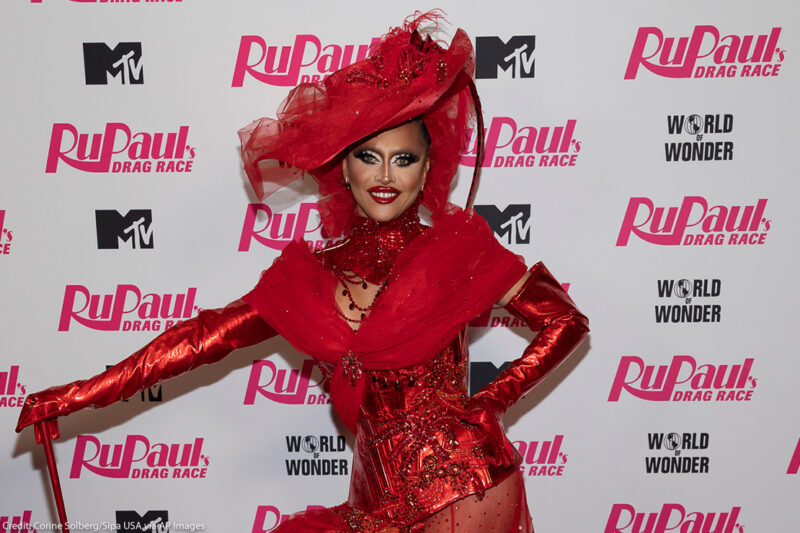 The highly anticipated finale of RuPaul's Drag Race will feature incredible ensembles, sensational lip sync performances, and of course, the revelation of the season 15 winner. Alongside the competition, the finale will also highlight a joint effort with the ACLU to help defend constitutional rights and creative expression in the LGBTQ community. With our nationwide network of affiliates, supporters, and advocates, we're showing up to fight back against hate, and holding politicians accountable for their anti-trans agenda — and you can join us.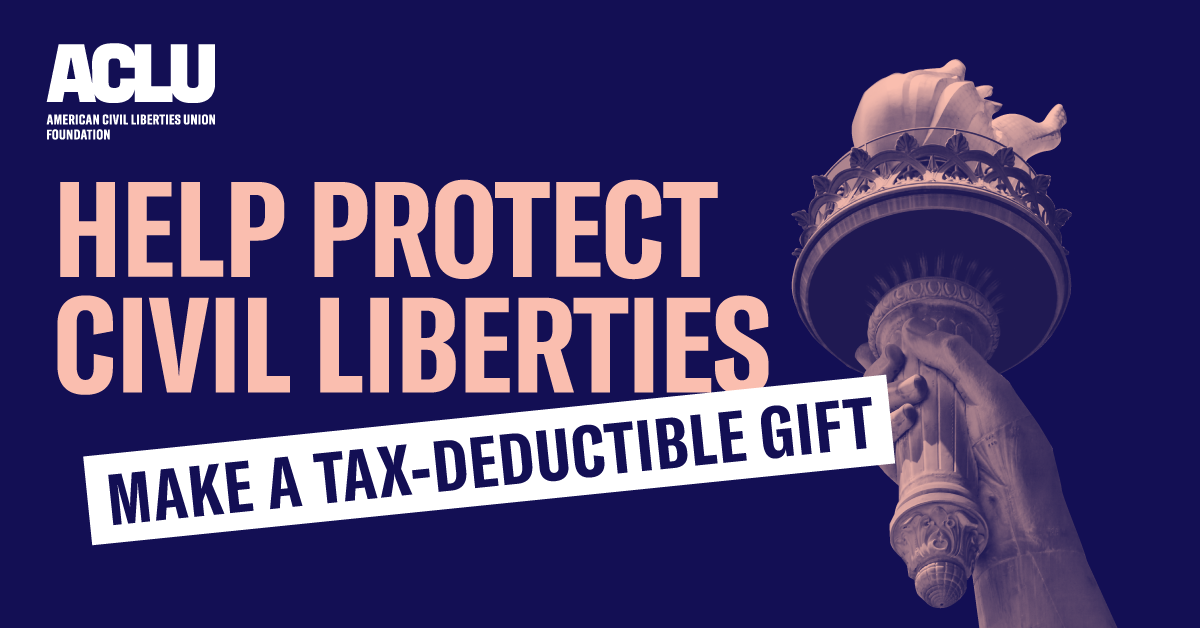 Support The Drag Defense Fund
Help protect drag performers and the LGBTQ+ community against threats across the country.
Source: American Civil Liberties Union
ACLU employees represented the ACLU on the red carpet during the April 1 taping of the finale, which featured drag queens from past and present seasons. During tonight's airing of the finale, the ACLU's Drag Defense Fund will also get a special shoutout as a way to mobilize against mounting legal attacks against drag performers.
What is the Drag Defense Fund?
In partnership with production company World of Wonder, MTV, and RuPaul's Drag Race, the ACLU's Drag Defense Fund will support the ACLU's work defending LGBTQ rights, including censorship of drag performers themselves. The ACLU is committed to the importance of drag as a First Amendment right and an important form of artistic expression. It will also fuel the ACLU's expansive advocacy work in support of the LGBTQ community, which includes everything from courtroom battles, to guidance on state-level legislation, to challenging LGBTQ censorship in classrooms.
What's at Stake in the Drag Community?
Drag performance has always been a hallmark of the queer community, allowing members to express themselves openly and joyously. Due in large part to the explosive success of RuPaul's Drag Race over the years, drag performers have received widespread fanfare and support. But in the past few months, dozens of bills have also been introduced in states around the country that restrict how and where drag queens can perform.
These bills censor a fundamental human right to freedom of expression and attempt to remove LGBTQ people from public life — a strategy that ACLU Ambassador for Transgender Justice and former RuPaul's Drag Race contestant Peppermint recently explained.
"It is sort of a catch all that allows them to attack a word or a notion or an idea, drag, when really what they're talking about is transgender folks," she said on a recent episode of our At Liberty podcast. "Trans issues, trans rights, you know, anything having to do with gender and sexuality, they're trying to dismantle that — dismantle any of the progress that we've had on that, and turn us into the boogeyman."
One Part of a Larger Battle for LGBTQ Rights
These legislative attacks against drag performers, coupled with the anti-trans legislation across the country, underscore an unsettling trend. These bills are bald attempts to prevent people from expressing themselves authentically and restrict their right to bodily autonomy and self-determination. The majority of this legislation specifically targets trans youth and aims to obstruct their ability to find support and access health care. These attacks not only undermine drag queens and trans youth, but the broader LGBTQ community, and the very foundations of gender justice.
How We're Fighting Back Against Anti-LGBTQ Attacks
Many Drag Race alumni — and RuPaul — have come forward to promote the fund, speak out against the targeted legal attacks, and uplift drag queens as champions for equal rights.
"Drag has influenced everything about my queer identity — as a performer, as a trans individual, drag has just blurred all of the things I love and am into getting to be this kind of walking art installation that is also a protest," drag queen and season 15 finalist Sasha Colby said of the art form.
The ACLU will always show up to defend our LGBTQ community, especially amid these ongoing legislative attacks. Along with mobilizing our Drag Defense Fund, we will continue to push back against censorship, hold legislators accountable for their anti-LGBTQ agendas, and take legal action to protect our communities. With your help, we'll be stronger than ever. Join us as we work to preserve our right to freedom of expression, inclusive communities, safe schools, and the right to be who we are without fear.
Learn More About the Issues on This Page