Election Day is in 15 days and it will be a pivotal moment for LGBT rights. Voters in three states – Maine, Maryland, and Washington – have the opportunity to be the first to grant same-sex couples the freedom to marry, and voters in Minnesota can be the first to defeat a hurtful constitutional amendment to ban marriage for same-sex couples.
Washington is a vote-by-mail state and ballots will be in voters' mailboxes this week. Washingtoninans can start sending in their ballots to Approve Referendum 74 and secure the freedom to marry for gay and lesbian couples.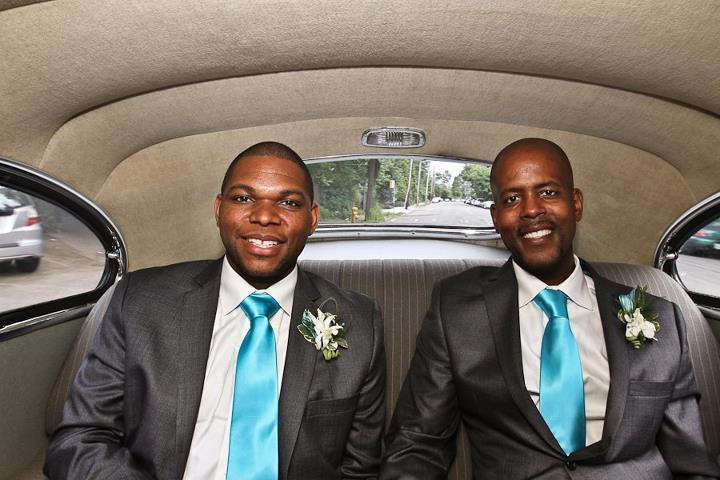 "The ability to marry legally in Washington State would give validity to our relationship that doesn't come with a domestic partnership. We are husbands. We live in this state. It is our home. We want the pride of saying we are married at home." Pastor Darrell Goodwin-Moultry, pictured here with his husband, Pastor Marshan Goodwin-Moultry.
In February of 2012 Washington Governor Chris Gregoire signed SB 6239, an historic bill granting civil marriage to gay and lesbian couples in the state. Opponents of marriage equality collected enough signatures to challenge the bill at the ballot this November. Washington voters must Approve Referendum 74 to secure the freedom to marry for gay and lesbian couples.
The Washington Secretary of State Elections and Voting Webpage reminds us that ballots need to be:
Postmarked no later than Election Day; or
Returned to a designated ballot drop box by 8 p.m. on Election Day; or
Returned in person to your county elections department by 8 p.m. on Election Day.
There are many wonderful opportunities for people both in Washington and elsewhere to get involved with the Approve Referendum 74 campaign before election day. Visit the Washington United for Marriage webpage to get connected. The ACLU of Washington is helping coordinate Communities of Color outreach. WUM is running phone banks every day both in the afternoon and in the evening; you can make calls even if you're not in Washington! Contact field@aclu-wa.org for more information on these and other campaign opportunities.
Learn more about 2012 freedom to marry ballot initiatives: Sign up for breaking news alerts, follow us on Twitter, and like us on Facebook.