Back to

News & Commentary
We Were Turned Away on What Should Have Been Our Happiest Day Because We're a Same Sex Couple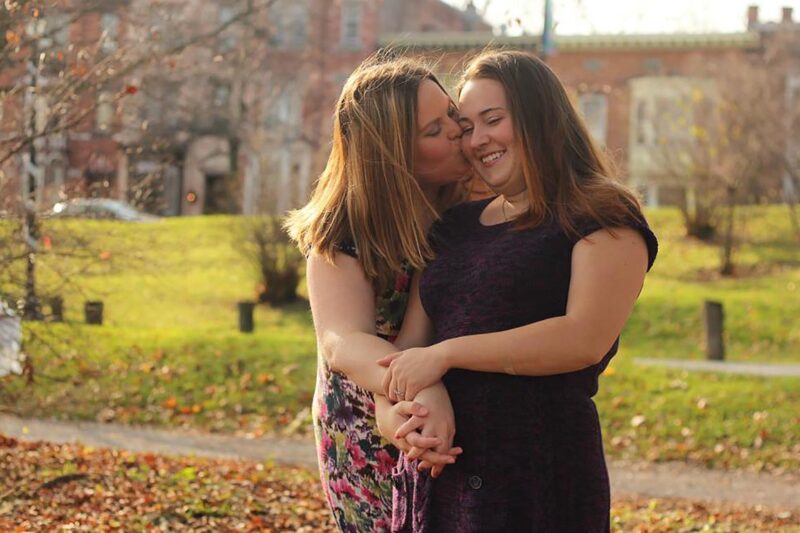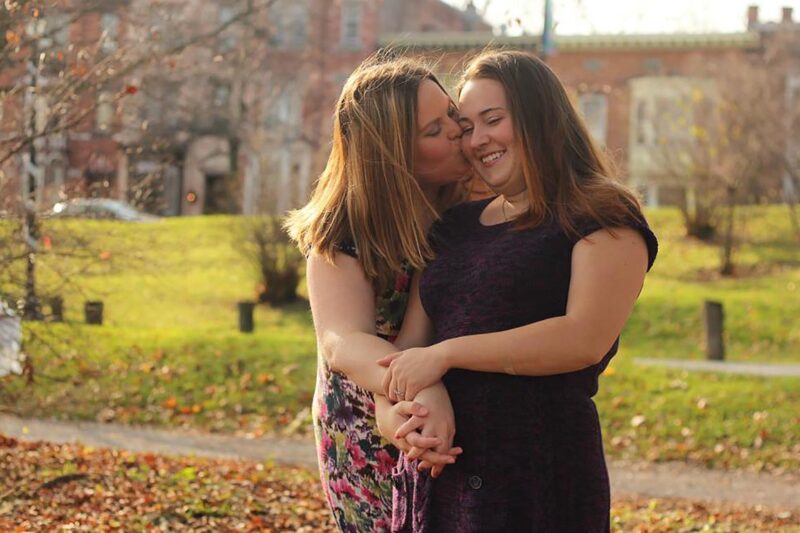 Planning a wedding is an exciting time. After Jen proposed to me, we immediately began talking about how we wanted to celebrate the big step we were taking together. We spent a lot of time searching for venues and debating their merits, but that all changed when we came across Liberty Ridge Farm's website. There was no debate. There was no uncertainty. We fell in love instantly. We knew it would be the perfect place for our wedding and were so excited to take the next steps.
And then we called them.
When we inquired about having our wedding at Liberty Ridge Farm, we were turned away. This was not for lack of money. It was not because the day we wanted was already booked. We had flexible dates and money saved. We were denied service for only one reason: We are a same-sex couple.
It is difficult to describe how heartbreaking it is when someone says to you that because you are marrying someone of the same sex, you cannot have the options that heterosexual couples are allowed. We had our hearts set on this beautiful venue and thought that it would be a simple matter of planning a visit to finalize a date.
That simple matter has taken up three years of our lives because a business refused to treat us the same way they would treat a heterosexual couple. What had been an exciting time quickly turned stressful and sad. This unbelievable discrimination felt especially jarring because New York had just declared marriage equality right before this happened.
No one deserves to be discriminated against. No one deserves to be treated as a second-class citizen when planning one of the happiest days of your life.
It had never occurred to us that a business would decline our patronage, but after interacting with Liberty Ridge Farm, we worried about it with every element we planned and every vendor we spoke to. We were already crushed to not be able to marry in the venue we loved. The last thing we wanted was to get our hearts set on something again, only to be disappointed if someone else chose to treat us as if we were not as deserving of happiness as a straight couple.
LGBT people have always had to employ an extra degree of caution in some of their interactions. My wife and I are no exception to that. To walk through life visibly as a bisexual woman has not always been easy for me. There are times when I worry about holding my wife's hand in public. Countless times we have been subject to crude jokes and offensive behavior when someone realizes that we are a couple. We have been preached at. We have lost friends. To be visible can be very, very hard. But it has always been worth it. The world needs people to stand up for their rights. To be proud. To be visible. To not back down and allow bigotry and discrimination to win.
People still ask: Why did we pursue this?
After three years, the answer is still the same.
We will do whatever we can to make sure that no other couple has to deal with the same feelings of sadness and anxiety that we wrestled with from the moment we realized that, though the laws have changed, same-sex couples are far from being treated as equals.
The owners of Liberty Ridge Farm have a right to their beliefs, but what they do not have is the right, as business owners, to discriminate against anyone. I am grateful to live somewhere where my rights are protected and where a public accommodation has no business picking and choosing who they feel like serving on any given day. That is why we pursued this with the New York Civil Liberties Union and the ACLU. And that is why we will continue to fight.