As debates about accountability mechanisms continue throughout America, thousands of Arabs, South Asians, and Muslims victimized by Bush-era detention and torture policies continue to suffer, struggling to make ends meet, living daily reminders of their detention and disappearance. Men, women, and children were disappeared from their homes, detained and tortured, isolated and violated. The families left behind were emotionally—and often financially—devastated.
Hundreds remain in indefinite detention. Many died in U.S. custody. Some remain disappeared. Others have survived torture and disappearance to return to their families. But even those who have reappeared carry deep scars. In the form of persisting physical and psychological trauma, joblessness and social ostracism, survivors daily confront the wreckage their detention wrought on their lives.
What does accountability mean for these victims and their families? What does accountability mean for Mohammed al-Asad and Mohamed Bashmilah, men from whom I've heard first-hand about their devastating journeys through the CIA's extraordinary rendition and secret prison program, and the trauma they continue to suffer?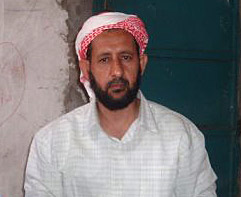 Mohammed al-Asad
Mohammed al-Asad, a Yemeni by nationality, had been living as a successful businessman and respected community member in Dar es Salaam, Tanzania, for more than a decade when on December 26, 2003, he was abducted from his home by individuals who appeared to be Tanzanian law enforcement officials. For the next 15 months, he was caught in the tentacles of the CIA's extraordinary rendition and secret prison network—in two prisons in Afghanistan and one likely in Eastern Europe—finally spending 10 months in proxy detention in Yemen before his release.
For every transfer between prisons, the now infamous masked, black-clad rendition team would "prepare" him to travel: Ripping off his clothes, inserting a finger in his rectum, diapering him, and photographing him naked. Dressing him, plugging his ears with cotton and donning him with headphones and taping a hood over his head. Chaining his hands, waist, and his feet. And when he arrived at each of these prisons, he faced a nearly identical welcome of humiliation and abuse. In the prisons, he was often shackled to the objects in his cell—severely limiting his movement—constantly bombarded by noise, and repeatedly interrogated. He was allowed no contact with the outside world.
Mr. al-Asad has never been charged with any terrorism-related crime. To this day, the United States has not acknowledged his detention, let alone explained why he was kept away from his wife and five young children in Tanzania. Since his release, Mr. al-Asad has been unable to resettle in to Tanzania or to rebuild his career or reputation as a businessman. In countless ways, he continues to suffer from the trauma of secret detention. Detention changed his life forever.
What would accountability look like for Mr. al-Asad? As he has stressed to me, accountability would start with an acknowledgment of his detention and an apology for the U.S. government's mistake in detaining him. Although he is acutely aware that no one can restore all that he lost, it would also include compensation for what was taken from him in terms of his business, his reputation, his community standing, and his health. Thinking beyond his own experience, he believes a commission of inquiry and prosecutions are both essential to restoring accountability in the U.S. government and for the victims of the crimes the U.S. committed in the name of the "War on Terror."
Then there is Mohammed Bashmilah, also formerly secretly detained in the CIA's program, and a co-plaintiff in the ACLU's Mohamed v. Jeppesen suit. In a publicly filed declaration (PDF) and report (PDF), he told the world about his experience in secret detention, underscoring the absurdity of the government's claim that the CIA program is a state secret.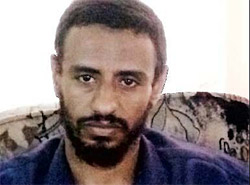 Mohammed Bashmilah
Taken into custody around October 21, 2003, he was first physically and psychologically tortured by Jordanian intelligence, and then faced the brutal black-clad rendition team. After being rendered to Afghanistan, he was subjected to severe sleep deprivation, constant loud music, and shackling in painful positions. He was held in solitary confinement for about seven months and frequently interrogated. Racked with depression, he attempted suicide on three separate occasions. Around April 24, 2004, Mr. Bashmilah was transferred to the same Eastern European prison facility to which Mr. al-Asad was transferred. Mr. Bashmilah was again interrogated, but this time he encountered psychiatrists in the interrogation rooms. Ironically, the U.S.-paid psychiatrists would ask him why he felt so desperate. They would interpret his dreams, ask about his sleep and appetite, and offer medications they said would make him feel better in this prison designed to break him down. Around May 5, 2005, Mr. Bashmilah was transferred to Yemen alongside Mr. al-Asad, where he was detained by the Yemeni government at the direction of the United States until March 2006.
Mr. Bashmilah was never charged with a terrorism-related offense. He returned to his family to face the tragic news that his father had passed away still desperately seeking the truth about what had happened to his son. Psychologically scarred by the detention and ostracized in his local community, he too continues to suffer the aftermath of his detention on a day-to-day basis.
Mr. Bashmilah told me that accountability would mean having his day in court with the other Jeppesen plaintiffs. Like Mr. al-Asad, it would also mean an acknowledgment and apology for his disappearance and detention, and a comprehensive reparations program for all CIA torture victims to address the ongoing debilitating mental and physical health problems created by their detentions. He too wants to see a commission of inquiry, formal investigations, and the prosecution of those culpable for the Bush torture policies.
Let's be absolutely clear: U.S. policies have devastated the lives of countless individuals and their families. As human rights and activist communities consider what type of accountability to push for—and how hard to push—we must remember that this debate is not only about democracy and rule of law in America. The day-to-day realities of thousands of people hang in the balance. And the victims' voices will remain absent in the debate here unless we create space for their voices to be heard. So let us ensure that victims' voices are heard, their experiences are acknowledged, and their suffering is recognized and compensated. Let's demand that the Obama administration provide names, fates, and whereabouts of all those detained, and that the U.S. never again wrongfully abduct and detain individuals.
As Mr. al-Asad recently said to me, "if the U.S. government wants to be known as a great government of a great nation, it must look at victim suffering."
Let us show him that we hear his wise call to action.
Amna Akbar is Clinical Fellow at the International Human Rights Clinic, New York University School of Law, and part of the legal team representing al-Asad and Bashmilah. For more information, see the website of the affiliated Center for Human Rights and Global Justice at NYU Law School.
Learn More About the Issues on This Page