Many people saw the torture and abuse of prisoners and indefinite detention at Guantánamo Bay in the wake of 9/11 as a fall from grace. Harvard Historian, Jonathan Hansen disagrees. "America," he says, "scarcely has any grace to fall from."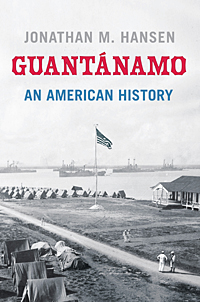 In this episode of ACLU Studio, ACLU National Security Project Litigation Director, Ben Wizner talks with Hansen about his new book, Guantánamo, An American History. Listen and learn how Guantánamo is a reflection of America; revealing the good, the bad and the ugly.
Learn more about indefinite detention: Sign up for breaking news alerts, follow us on Twitter, and like us on Facebook.