Back to

News & Commentary
ACLU Wins Round in Battle Against Warrantless Cell Phone Location Tracking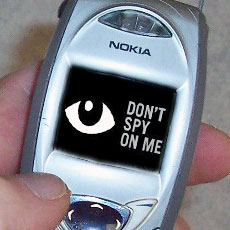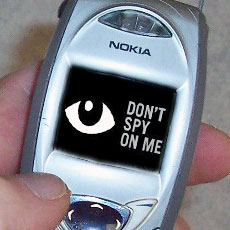 Today the ACLU won a significant victory in our battle to ensure that cell phones don't become Big Brother tracking devices. Following a four-year fight, the U.S. Court of Appeals for the D.C. Circuit has ordered the Department of Justice (DOJ) to comply with our Freedom of Information Act (FOIA) request and turn over the names and docket numbers in numerous cases where the government accessed cell phone location data without a warrant.
This fight began in 2007 when we filed the request seeking the policies and procedures used by DOJ in obtaining cell phone data and other information. Everyone acknowledges that the government has a right to keep the details of particular investigations secret, but when the government adopts whole new policies that affect our society's privacy rights in very broad ways — that is something that should be decided democratically, and that can't happen if we don't even know what's happening.
So when the government refused to respond adequately to our request, we filed a lawsuit along with the Electronic Frontier Foundation. Among the documents we sought were the case names and docket numbers for cases where individuals were criminally prosecuted after cell phone location data was accessed without a warrant. U.S. District Judge James Robertson ordered the DOJ to produce the information, at least in cases that ended in a conviction or guilty plea. The DOJ appealed that result, and today, the appeals court upheld the lower court's ruling, ordering the DOJ to make that information public. (We also want information on cases where the defendant was not convicted; the court sent that question back to the District Court so it remains unresolved.)
A related case is heading for the Supreme Court — it's about whether police need a warrant before planting a GPS device to track a person's car. If the government wins that case, it will become much harder to prevent it from using our cell phones in the same way.
Today's decision is a significant victory in the fight against warrantless tracking of Americans by their government. There is no good reason for DOJ to keep this case information secret, except to keep the American people in the dark about what its own government is doing and stifle debate about the new tracking powers the government is claiming.
We look forward to reviewing the materials that will finally be disclosed by the DOJ. The ACLU will continue to work in the courts, in Congress, and with companies to increase privacy protections for location information. Stay informed and get involved through our Demand Your dotRights campaign!
Learn more about surveillance: Sign up for breaking news alerts, follow us on Twitter, and like us on Facebook.
Learn More About the Issues on This Page