In case you're old-fashioned and like to see your movies on the big screen, not the computer screen…The End of America, a new documentary from Ricki Stern and Annie Sundberg, based on the New York Times bestseller by Naomi Wolf about this country's descent into a surveillance society, opens tomorrow, December 3, at the IFC Center in NYC.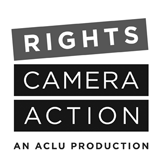 If you can catch tomorrow's 6:30 p.m. showing, ACLU National Security Project Staff Attorney Ben Wizner will join Wolf, co-director Ricki Stern, and producer Avram Ludwig for a Q&A about the film. If you can't make that showing, here's a list of other notable guest speakers who will join Wolf and the filmmakers following the 6:30 p.m. show times on these dates:
12/4 – Kurt Opprechet, Ten Men; Vlad Teichberg, Glass Bead Collective; Eileen Clancy, iWitness Video
12/5 – Michael Ratner, President, Center for Constitutional Rights (CCR)
12/6 – Heather Woodfield, Director, Democracy for NY
12/7 – Common Cause
12/8 – Vincent Warren, Executive Director, Center for Constitutional Rights (CCR)
12/9 – Wende Jager-Hymen, Executive Director, Woodhull Institute for Ethical Leadership
More information on The End of America can be found at www.aclu.org/rca and on the film's site www.endofamericamovie.com.