Back to

News & Commentary
A Fashion (and Civil Liberties) Faux Pas: Don't Profile Passengers Based Solely on Their Religious Headwear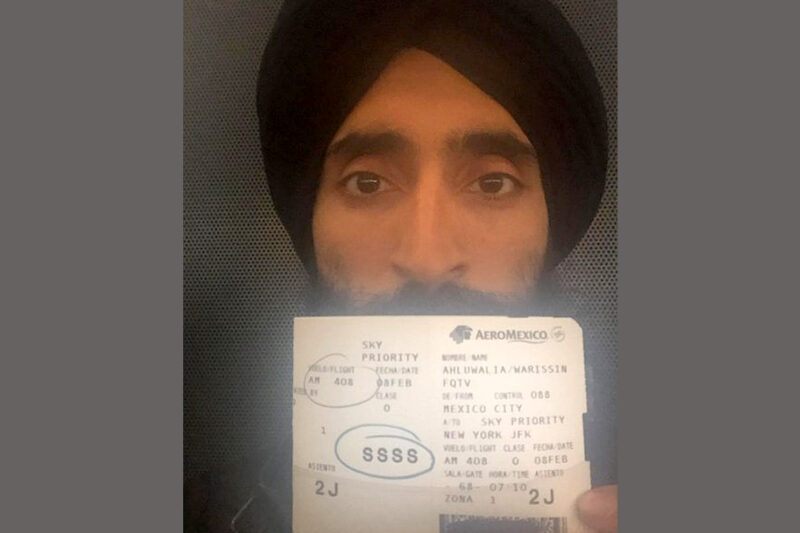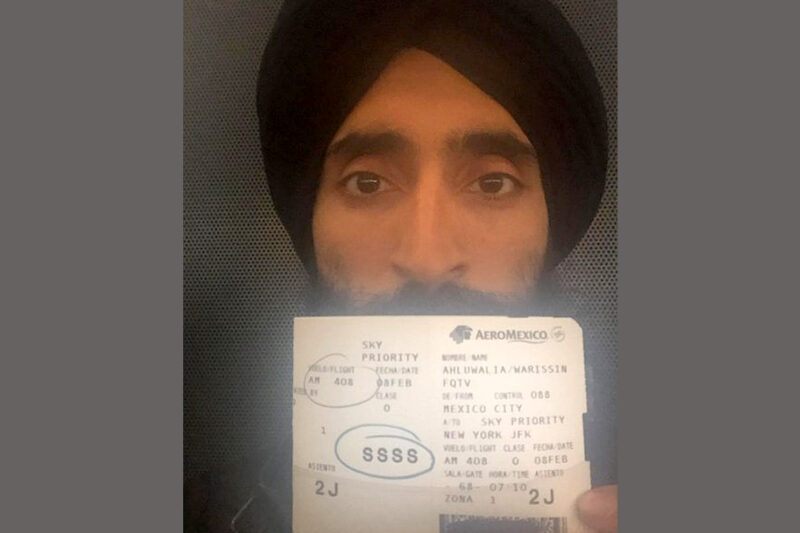 As we all know from the famous "Project Runway" tagline, "In fashion, one day you're in, and the next day you're out." But no one told Mexico City airport officials that acclaimed fashion designer and actor Waris Ahluwalia, a Sikh-American who wears a turban and beard, is still very much in and that news of the airport's profiling of him would spark outrage worldwide.
On his way home to New York City for Fashion Week, Ahluwalia's boarding pass was marked for additional screening before he even went through the initial security protocol. During the secondary screening, airline officials demanded that Ahluwalia remove his turban. A Sikh's turban is a sacred head covering that shows devotion to God, and, like many Sikhs, Ahluwalia never removes it in public, so he refused the demand. That's when Aeromexico officials told him that he would be banned from boarding the flight.
Though airline officials have reportedly stated that the demand was necessary to comply with TSA procedures, it is simply not true. The TSA's own materials state that when an individual declines to remove religious headwear, "officers are trained to offer a private screening area and may conduct a pat down search to clear the individual." The TSA also regularly permits individuals with religious headwear to pat down their own head covering and then have their hands swabbed for chemical residue associated with explosives. It is only then, and only if a problem remains, that officials should demand the removal of these items.
Air travel security is of paramount importance. But trampling civil rights and liberties in the process? It's time that went out of style. That's why, as part of a new Know Your Rights resource we created for American Muslims and those perceived to be Muslim, we have included a new Know Your Rights guide for travelers.
Unfortunately, Sikhs, Muslims, and others suffer violations of these rights daily at airports across the country and around the world. Most of these individuals are not as visible to the public as Ahluwalia, who is not only a well-regarded accessories and jewelry designer but also has appeared in films like "The Life Aquatic with Steve Zissou" and "The Grand Budapest Hotel" as well as an advertising campaign for the Gap.
In speaking out about his experience and highlighting its potential to educate, Ahluwalia courageously gives a voice to all who have faced these same indignities. Along with many other supporters, we #StandWithWaris.