Back to

News & Commentary
Join Lili Taylor, Dahlia Lithwick and Jack Rice for "Reckoning with Torture" Tomorrow!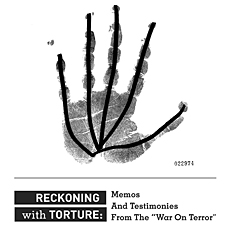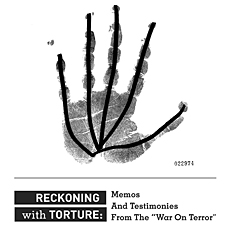 Over the last few weeks, some apologists for torture have argued that Navy Seals were able to locate Osama bin Laden only because of evidence obtained through torture. We think Sen. John McCain and CIA Director Leon Panetta effectively quashed that argument. There's no evidence that torture worked, and there's lots of evidence it didn't.
What we ought to be focused on now is making sure that no future administration revives the torture policies that the Bush administration authorized. This is why tomorrow's "Reckoning with Torture " event at Lincoln Center in New York is so important. "Reckoning with Torture" is an ACLU/PEN American Center event series that delivers key facts of the U.S. torture program through dramatic readings of documents related to the torture program, combined with video testimonials from former Guantánamo detainees and artwork by artist Jenny Holzer . (If you don't believe that an evening of readings of torture documents could be anything less than completely captivating, read this review of our Sundance event on Slate .)
Tomorrow's stellar lineup includes Slate's Dahlia Lithwick, former CIA officer Jack Rice, author Russell Banks and actresses Lili Taylor and Dianne Wiest.
When: May 24, 7 p.m.
Where: Walter Reade Cinema , Lincoln Center (165 West 65th St., New York, NY)
Cost: $12 general admission; $7 for ACLU/PEN American Center/Film Society at Lincoln Center members
Jack Rice blogged Saturday: "As a former CIA officer, I have extremely strong feeling about [torture]. However, as a criminal defense attorney who walks into courtrooms everyday to stand up for the rights of my clients, I feel the need to stand up as well. Because if we don't, who will[?]"
There are a few tickets left—buy them here, and be part of the conversation!
Learn more about accountability for torture: Subscribe to our newsletter, follow us on Twitter, and like us on Facebook.