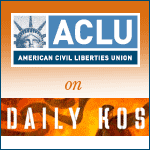 In today's dispatch, he recounts the mysterious case of two incident reports filed by the same officer regarding the circumstances of Omar Khadr's capture:
Yesterday, Khadr's lawyer revealed that the officer who wrote the official report of the incident had in fact produced two versions of the report. In the first, produced the day after the firefight, the officer reported that the enemy who had thrown the grenade had been killed during the firefight. Two months later, the report was altered to indicate that the enemy who threw the grenade had been "engaged," not killed. Why, Khadr's lawyer asked, did the officer alter his report?
Look for Ben's final Gitmo dispatch — for this trip, anyway — tomorrow.