Back to

News & Commentary
The NSA Claims It Wants to Be Transparent. How About Starting With Section 702?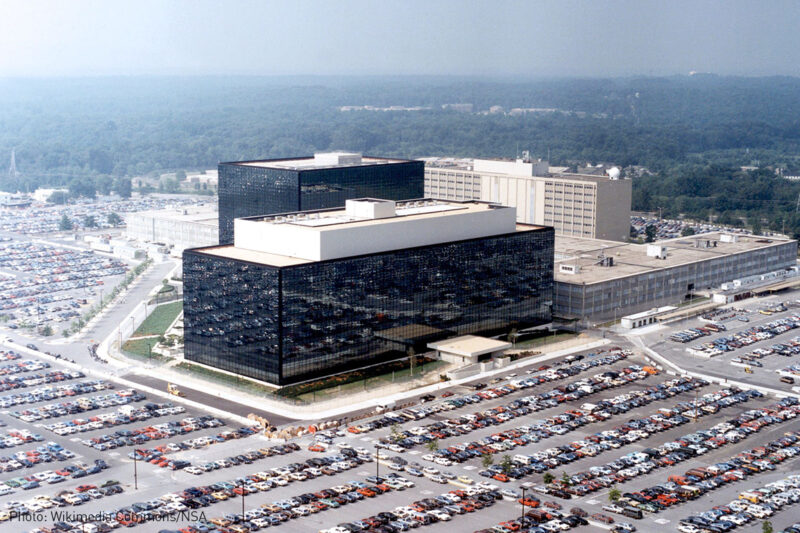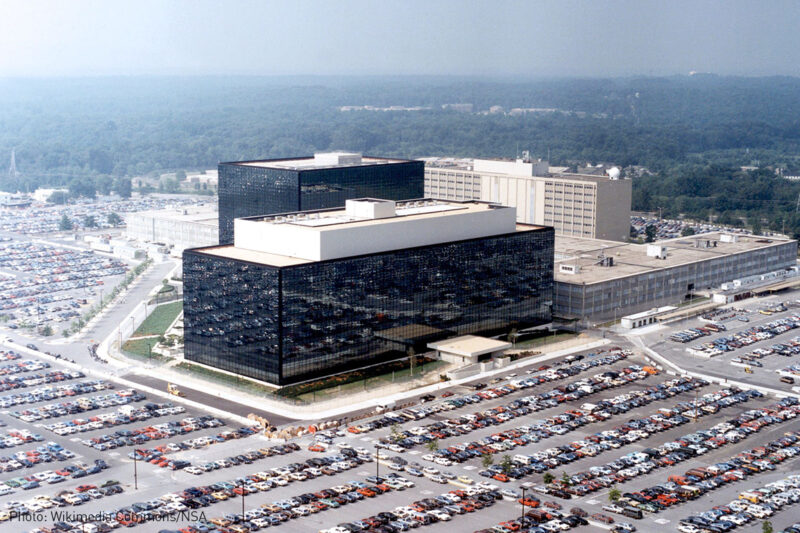 Unless something changes, Congress will once again be forced to vote on an expiring surveillance law — while being kept in the dark about what it actually does.
Since the Snowden revelations, Congress has been debating Section 702 of FISA, a surveillance law that is being used by the government to copy and search millions of Americans' overseas communications. Section 702 is set to expire in 2017 — but the intelligence agencies have already made clear that they oppose certain efforts to reform the law. They have also resisted releasing critical information about how the law impacts Americans.
Section 702 surveillance differs radically from conventional law-enforcement surveillance. Under Section 702, the government can collect all the email and phone communications of any "target" foreigner overseas who is believed to have "foreign intelligence" information. This term is broadly defined to include information about foreign affairs with no connection to terrorism or criminal activity — for example, an allied government's diplomatic endeavors or journalists' communications with government whistleblowers. Surveillance under Section 702 is conducted without a probable cause warrant. Instead, the Foreign Intelligence Surveillance Court approves only the general procedures that the NSA uses to identify specific targets.
As part of this surveillance, the NSA collects countless international communications involving Americans and scans virtually all international communications for terms believed to be associated with "targets." (In part for this reason, the ACLU has filed a lawsuit challenging the constitutionality of some of the NSA's surveillance activities under Section 702.)
Congress and the public deserve more information about Section 702 to allow an informed debate about the law. Today, the ACLU joined over 30 privacy and civil rights organizations urging the government to release more information about Section 702.
Here's what we want to know:
1. The number of Americans whose information has been collected under Section 702
The intelligence agencies have said that Section 702 has "rigorous safeguards" to protect the privacy of Americans. That's a bold statement given that, when asked by senators, they say they cannot even estimate the number of Americans whose information is collected under Section 702 programs.
The reports of media organizations — which provide most of the data we have — are concerning. In 2014, The Washington Post examined over 160,000 email and instant-message conversations that were reportedly collected under Section 702. They found that 90 percent of these communications involved individuals who were not Section 702 targets, and over half involved U.S. citizens or residents.
If the Post can estimate how many Americans are swept up in Section 702 surveillance, then the intelligence agencies have no excuse not to do the same. Like the Post, they can use a simple statistical sample.
2. The total number of times the government has searched data collected under Section 702 for information about Americans
Emails and phone calls collected under Section 702 are routinely searched by the NSA, FBI, and other law enforcement agencies for information about Americans in a variety of criminal investigations. These searches occur without a warrant and despite the fact that the intelligence agencies have said that the law is designed to target individuals overseas, not Americans.
A majority of the House of Representatives believes that these agencies should get a warrant before they conduct these types of searches — but the intelligence agencies have opposed such reforms. In order to fully understand the implications of Section 702, the government should disclose how many times federal agencies, including the FBI, have searched their Section 702 database for information about Americans.
3. Whether individuals are notified when Section 702 information is used against them
We know that information obtained under Section 702 — which can be gathered without a warrant or even a shred of suspicion that someone has committed a crime — is being used as evidence in criminal proceedings. But there is reason to doubt that the government is complying with its obligation to tell these individuals how such evidence was gathered so they may challenge the government's conduct in court.
As part of the upcoming debate over Section 702, the Department of Justice should release its policies about when individuals are informed that Section 702 information is being used against them.
Earlier this week, the intelligence community released a transparency implementation plan — affirming their commitment to ensuring the public is informed about what the NSA is doing and how Americans' rights are being protected. It would be nice if this marked a shift from the NSA's history of excessive secrecy, which has undermined genuine debate about unlawful and unpopular programs.
If the NSA wants to commit itself to transparency, Section 702 could be a good place to start.
Learn More About the Issues on This Page