Back to

News & Commentary
Presidents Can't Use National Security Concerns as an Excuse to Spy on Critics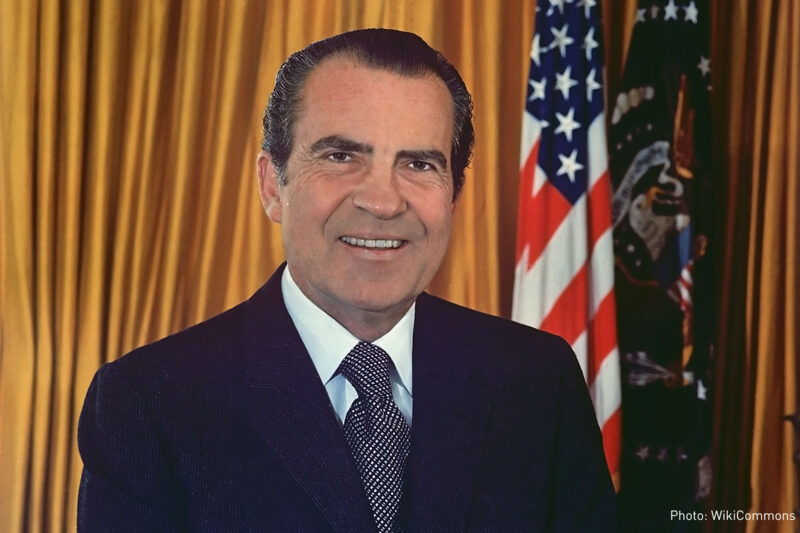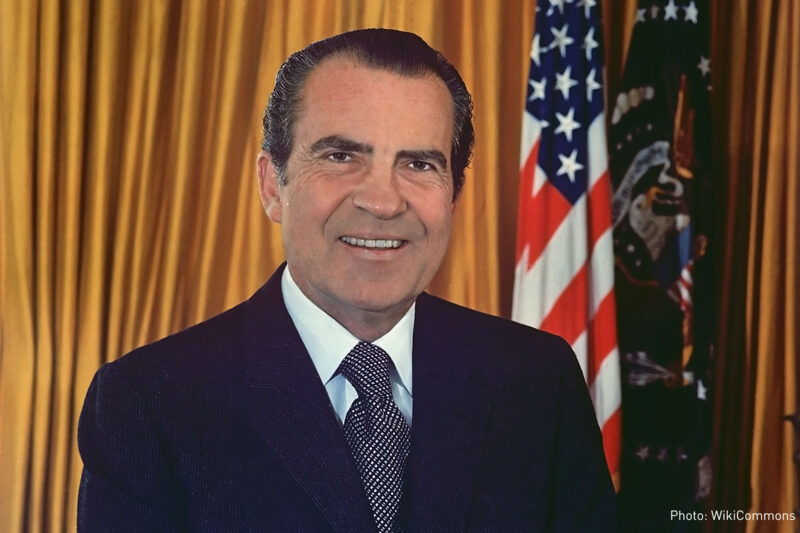 Until 40 years ago, American presidents regularly used surveillance powers for their own political ends. Watergate, of course, was perhaps the best-known example of such activity — and not coincidentally, it was also perhaps the last. In the wake of President Richard Nixon's abuses of individual rights and government resources to enact political vengeance, a shocked American public demanded that Congress ensure that the president's crimes could not be repeated.
In 1976, in a document known as the Church Committee Report (named after Democratic senator Frank Church), the Senate Select Committee on Intelligence delved into America's far and recent past to tell a disturbing tale about the dangerous powers of the American presidency — powers whose abuse had led just years earlier to a full-blown constitutional crisis resulting in the impeachment and resignation of President Nixon.
The committee's historic report is just as important today with the election of Donald Trump, who, when asked about the hack into the Democratic National Committee, replied, "I'd love to have that power."
After a years-long investigation, the Church Committee concluded that "[e]ach administration from Franklin D. Roosevelt's to Richard Nixon's permitted, and sometimes encouraged, government agencies to handle essentially political intelligence." Through the training of powerful surveillance resources intended to protect national security, "the system . . . undertook activities to counter, combat, disrupt, and sometimes destroy those who were perceived as enemies."
Those so-called enemies surveilled by their own governments included Martin Luther King, Jr., as well as Muhammed Ali, Washington Post columnist Art Buchwald, author Norman Mailer, and even a sitting senator, Howard Baker, a Republican from Tennessee. Most discussions of the Church Committee's findings start with these figures, and for good reason.
But the committee's report also found that more than 1 million other Americans, half of them termed "subversives," had been unlawfully subjected to political intelligence as well. Not just leaders, but members, of various social movements — for women's rights, for Native American sovereignty, against the Vietnam War — were targeted and spied on by their own governments in the interest of national security. The committee reported that law enforcement and "intelligence agencies ha[d] regularly collected information about personal and political activities irrelevant to any legitimate government interest," and "invaded individual privacy and violated the rights of lawful assembly and political expression."
This secret history appalled the committee, and all Americans heeded one of its central lessons: that while there will always be some conflict between "the inherent conflict between the government's perceived need to conduct surveillance and the citizens' constitutionally protected rights of privacy and dissent, . . . [i]t has become clear that if some lose their liberties unjustly, all may lose their liberties. . . . Only by looking at the broad scope of questionable activity over a long period can we realistically assess the potential dangers of intrusive government."
It is also critical to recall how the government had (secretly) justified this surveillance to itself and to the thousands of agents, bureaucrats, and other government officials who either carried it out or abided it: by asserting that it was absolutely necessary to the survival of the nation. Here, for example, is how a J. Edgar Hoover–era commission report on government organization laid out the stakes:
Faced with these kinds of extreme claims, and with the rest of the facts laid bare in the Church Committee's Report, Americans demanded and achieved institutional changes meant to rein in the dangers of unchecked executive-branch political intelligence, in effect deeming such intelligence un-American, once and for all. Those changes included the establishment of the Foreign Intelligence Surveillance Court to oversee individualized warrant applications in national security cases.
But as my colleagues, Ash Gorski and Patrick Toomey, wrote this week, the executive's power over government surveillance has seemingly outrun the reforms of the 1970s, and it is deeply susceptible to abuse at the direction of the president. In two months, the massive intelligence infrastructure erected since 9/11 will be handed to President Donald Trump, whose nominee to direct the Central Intelligence Agency appears eager to increase the government's use of mass surveillance.
Today, we need to recall the Church Committee's lessons more than ever.
Learn More About the Issues on This Page