Back to

News & Commentary
Unmasking "Secret Law": New Demand for Answers About the Government's Hidden Take on the Patriot Act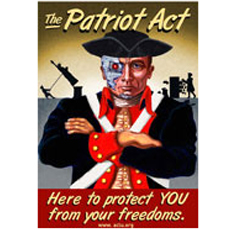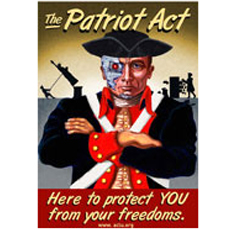 In the days before last week's Patriot Act reauthorization vote, members of the Senate Intelligence Committee raised concerns — see here and here — about the way that the Justice Department has interpreted and used the Patriot Act's Section 215, which is perhaps the most controversial of the provisions that Congress reauthorized. "When the American people find out how their government has secretly interpreted the Patriot Act," Colorado Senator Mark Udall said, "they will be stunned and they will be angry."
Today we filed a Freedom of Information Act (FOIA) request demanding that the Justice Department release information about the government's use and interpretation of Section 215. We anticipate litigating the request. Those of you who have followed the Patriot Act debate since 2001 will know that this isn't the first time we've sought information about the government's use of this provision. Back in 2002, we filed litigation under the Freedom of Information Act that eventually resulted in the release of a few hundred documents — including this, this, and this. But now the FBI is using Section 215 much more aggressively. It's using it more often. And statements by Obama administration officials raise the distinct possibility that the government is using the provision to support entire surveillance programs.
The secrecy surrounding the government's use of new surveillance powers is unwarranted and fundamentally antidemocratic. The public should know, at least in general terms, how the government interprets its surveillance authority and how that authority is being used. It's shameful that Congress didn't insist that the Obama administration release this information before the reauthorization vote. We'll ask the courts to do what Congress failed to.
Learn more about the Patriot Act: Subscribe to our newsletter, follow us on Twitter, and like us on Facebook.