Back to

News & Commentary
VIDEO: NSA Whistleblower Explains How the U.S. Government Is Spying on Every Single Electronic Communication You Have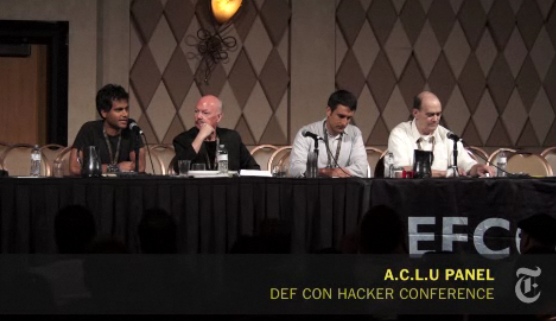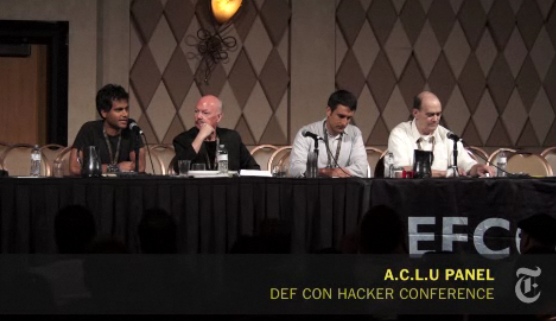 An amazing video posted on The New York Times website today lays out in chilling detail how the National Security Agency is sucking up every piece of communication data in America – from phone calls to emails to cell phone location – and has the ability to tie together all of the information for a single person (watch it here).
The system is explained by William Binney, a code breaker who resigned from the NSA in protest over the Bush administration's warrantless wiretapping regime. He says that after 9/11, the methods he helped create for spying on foreign powers became pointed domestically – not toward people suspected of terrorism ties, but toward all Americans.
Click on the image above to watch.
The video is by Oscar-nominated documentary filmmaker Laura Poitras, who has had unwarranted government attention herself, and is working on a longer film on this subject. Laying out the legal and political battle over this out-of-control surveillance, she writes,
The 2008 amendments to the Foreign Intelligence Surveillance Act, which oversees the N.S.A. activities, are up for renewal in December. Two members of the Senate Select Committee on Intelligence, Senators Ron Wyden of Oregon and Mark Udall of Colorado, both Democrats, are trying to revise the amendments to insure greater privacy protections. They have been warning about "secret interpretations" of laws and backdoor "loopholes" that allow the government to collect our private communications. Thirteen senators have signed a letter expressing concern about a "loophole" in the law that permits the collection of United States data. The A.C.L.U. and other groups have also challenged the constitutionality of the law, and the Supreme Court will hear arguments in that case on Oct. 29.
Today's Times also has an op-ed by The Washingtonian's Shane Harris, in which he warns of the lack of privacy protections in the current system:
The N.S.A. adopted many… ideas except for two: an application that would "anonymize" data, so that information could be linked to a person only through a court order; and a set of audit logs, which would keep track of whether innocent Americans' communications were getting caught in a digital net.
Legislators have the opportunity to rein in the NSA by revising the law before it expires that the end of this year. The ACLU is calling for amendments that would limit surveillance to suspected terrorists and criminals, require the government to be more transparent about how the law is being used, and place stronger restrictions on the retention and dissemination of information that is collected. Tell your member of Congress to Fix FISA.
Learn more about FISA: Sign up for breaking news alerts, follow us on Twitter, and like us on Facebook.